Fundraising Ideas & Inspiration
Throw yourself into your fundraising – make it efficient, effective and fun for you and your sponsors.
Don't know where to start? Start here … and now! Trust us … the sooner, the better.
Our Top 10 Tried and Tested Fundraising Ideas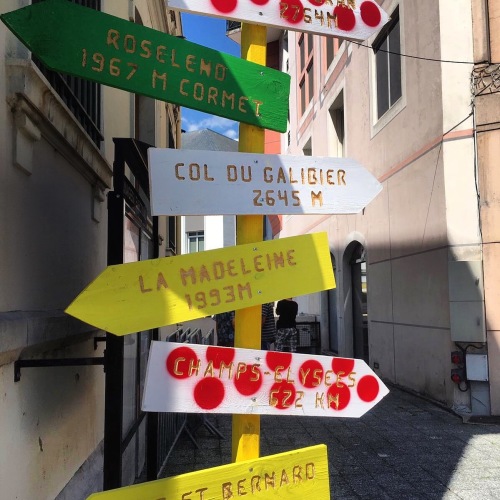 Raise big bucks, while training!
Try this if …
… you are outgoing – it's not for wall flowers (although your helpers could make up for this – see below). You (or your helpers) need to be prepared to engage enthusiastically with passing public to get decent results.
A sponsored spin, done properly, is one of the most efficient and profitable method of fundraising. It isn't dependent on having generous contacts with deep pockets and you don't have to ask friends and family, again, for donations. A successful result should raise over £650 and requires no financial outlay or risk. You might well earn a lot more. And the best bit? You get to train at the same time!
How to get it organised
Choose your location carefully. You want a really high footfall, of all sorts of people (you may be surprised by who is the most generous!). A large supermarket achieves this perfectly.
Approach supermarkets and shopping malls – most have a 'charity/community champion' and a policy for fundraising. Ask them for a slot to fundraise (and ask their advice on the busiest times of the week with the highest footfall).
I would recommend a minimum of 6 hours of spinning but probably a maximum of 12. Once you get into the late night, footfall (and therefore donations) drop too low. It's probably just not worth the epic effort of a 24 hour spin.
Tips
Extra pairs of hands. Ask your most cheerful, enthusiastic and outgoing friends to help. Consider setting up a relay of helpers so no one gets too exhausted.
Security. Make sure you have somewhere to store the money you raise – you'll need to empty tins/buckets fairly regularly (the customer services desk locked up a bag that we sealed each time with zip ties – safer than putting into a parked car).
Say thank you. Not just to your donors, but to the venue you have used too. You can use social media to do this too. Do send the venue a Certificate of Thanks to confirm how much you raised.
Use our kit list to make sure you've got everything you need.
Kit List
Bike and turbo trainer (spare inner tubes)
Cycling clothing including chamois cream
Food and fluids
Banners, posters, collections tins and if possible, black or white boards that you can update during the day (eg. calories burned, miles ridden, hours done/still to go).
2 or 3 fun, supportive, friendly mates to help!
sellotape, masking tape, zip ties, string, pens/chalk, scissors – for putting up posters and any other eventuality
Information about the charity – Download the latest WWMT Annual Report  or request hard copies.
Quiz Night or Dinner Dance
One night, big effort, great results!
Try this if … 
… you have a good social network and are confident you can fill a room with supporters.
Whether you plan a pub quiz, a dinner dance or something similar, a well-organised night can be great fun and highly profitable. Your donors feel they are getting something in return for their donations. A pub quiz will usually raise around £500, but a dinner dance can raise much much more depending on the scale.
Maximise on the event by incorporating a raffle or auction (see below).
How to get it organised – Quiz
A good pub quiz can raise as much as £500 – particularly if teamed up with a good raffle.
Find a suitable pub and get their permission. Ask them to help you advertise it too (use our posters etc).
Put effort into creating really good, fun quiz questions (or assign the job to one of your supporters).
Agree an entry fee (you might be able to include a drink or even food in the ticket price) and then sell your tickets.
Run a really good raffle at the same time to really boost your donations.
How to get it organised – Dinner Dance or similar
This is for the bolder fundraiser as it will involve some level of financial commitment on your part and is wholly dependent on selling enough tickets. But a good dinner, particularly with a raffle or auction, can raise well over £1,000.
Can you  persuade an annual dinner dance for work colleagues, or club mates to choose WWMT as their chosen charity this year?
You can print WWMT gift aid donation envelopes that enable the collection of gift aid on donation
Cycling and cakes – a winning combo!
Try this if … 
… you have friends and family keen to support your fundraising efforts who are dab hands at baking and if you have access to large numbers of cake-eaters (colleagues, friends, even the public).
A well-attended cake sale should make at least £100 but could make over £1,000! Read on  …
How to get it organised
Decide who will do the baking, or will you purchase cakes for sale (maybe decorating them to increase their value).
Plan your selling location or event.
If selling to colleagues at work, talk to HR to maximise your income (see below).
Google 'bake cakes for charity' to find masses of recipes and advice for planning a cake sale.
Tips
Firstly, you don't need a license for a fundraising cake sale – it's classed as a 'temporary food service', so just be sensible about your hygiene and crack on!
Ask friends and family to bake for you so that you have plenty to sell – it's a great way for them to support you without dipping into their pockets again (other than for ingredients). You could even make it a baking competition, with a prize for the winner, then sell their produce.
Consider buying plain cupcakes, then decorating them. One rider created beautifully presented cup cakes for Valentine's day, decorating them with a few friends to make them really special (and expensive!).
If you work for a large company, you can really cash in on a cake sale. Talk to HR and see if you can enable colleagues to buy from their pre-tax earnings. Then persuade your employer to match fund the whole lot. One rider sold 200 beautiful, individually presented cup cakes and made well over £1,000 in this way.
Don't work for a big company? How can you tap into a big buying market? At the school gate perhaps? We know of fundraisers who set up a table selling cakes from their driveway on, which just happens to be on a major route to Murrayfield stadium. They make several hundred pounds on international match days from passing rugby supporters.
Think carefully about packaging and labelling as well as portion sizes to maximise profit.
What's the difference?
A raffle will only raise as much as your raffle ticket values permit. An auction goes to the highest bidder and it's worth setting a reserve price but otherwise, the sky is the limit.
Try this if … 
… you have access to plenty of raffle ticket buyers, or you have access to plenty of auction bidders (ebay opens this right up!) and, most importantly, you can get hold of really great raffle prizes.
How to get it organised
Source some great prizes. You might be pleasantly surprised how generous clients and local businesses can be! You can even auction 'promises' or skills – try a 'slave auction' by getting your supporters to offer their time or skills for auction.
Produce some raffle tickets if hosting a raffle & sell them
If you're doing an online auction, get set up with Ebay for Charity (see Sell Stuff below). You can auction experiences by using their 'Special Auctions' category. Beware that the potential audience is the wider general public, so make sure you can deliver whatever the item/experience is.
Host a raffle draw (if it's not live, filming it helps to show it's entirely above board, as well as giving you fun material to share with your supporters) or announce your auction winner.
Remember to include a link to your fundraising page (in case anyone missed the raffle/auction but still wants to donate).
Tips
The prizes have to be great! Get them donated by friends, clients or local businesses. Google 'donations for raffle prizes' for ideas.
Use our raffle tickets. You can also buy 'old fashioned' raffle tickets from the post office.
Concerned about the legal side for an auction? Make sure you're within the law to ensure you don't need a license. Follow this link for guidance from the Gambling Commission.
Sell your skills or services
We've all got skills, so make yours pay!
Try this if … 
… you have time. Whatever skill or service you are offering, it will cost you in time.
How to get it organised
Identify your skill (bike maintenance, book keeping, welding, gardening, music, cooking, industry expert, babysitting, car washing etc – the list is endless).
Ask your supporters to sell their skills for you too!
Get the word out – tell friends, put up posters, use social media and word of mouth.
Schedule the time to offer your skills or service.
Decide how to price your skill/service – based on time, or product value? Or will you auction it off to the highest bidder (see below)?
Accept payment as donations onto your fundraising page.
Tips
Think creatively about your skills – you probably have many! Your skills may already be your job or your hobby, but supporters love to feel they've got something in return for their donation, so selling your skills is perfect for this.
Are you an industry 'expert'? Networks such as GLG, Alphasights and Thirdbridge enable you to charge for your expert knowledge – so take payment as a donation instead! (or just pop your fee into your fundraising page). Remember to make sure your employer is happy with you doing this for charity too.
Why not have a 'slave sale' where you auction off the skills of you and your supporters?
If you accept donations for skills at an event you're hosting, it might be better to take payments by cheque using our gift aid envelopes or contactless payments, or have a laptop set up so that donors can make a donation onto your fundraising page right there and then (or they can use their phone).
Your own stuff and donated stuff
By selling 'stuff' you can donate the takings. Sell your supporters' stuff as well as your own. You can even make money selling stuff for them as a service.
Of course it depends on what and how much you have to sell, but a successful car boot sale should make around £200. Previous riders have made well over £1,000 selling both their own stuff and their supporters' stuff on ebay.
Try this if … 
… you, or your supporters, have stuff they want to sell. It's a great excuse for a good clear out – your supporters will thank you. Anything they would normally give to a charity shop, they can give to you! Also do it if you know your way around ebay.
How to get it organised
Identify all your items for sale (yours and your supporters'). Your supporters will thank you for prompting a good clear out!
Separate high value goods from low value goods.
Low value goods may be better sold in a car boot sale (but avoid selling high value goods this way – it's very difficult to get a 'good' price for your stuff at a car boot sale) though you can still use Gumtree and Ebay.
Tips
Ebay has something called 'Ebay for Charity' where you can allocate a % (100% or less) of the sale price directly to the William Wates Memorial Trust – and this amount is free from ebay charges.
Annoyingly it's very difficult to identify the seller in the reports we can run from Ebay/Paypal – so you'll need to run a report from your ebay account and share it with us. We'll cross-reference it with our paypal account and update your online fundraising page (if you have one) to make sure it shows in your total tally.
Sell stuff for your supporters who can't face the hassle of Ebay. By them agreeing what % of the sale can be donated, they can still make some money and you can still raise funds.
Check out Ebay for Charity 'how to' video below.
Ebay can be daunting, but once you've got one item listed, it's easier to list more.
Make your shopping pay by using Easyfundraising 
By signing up to Easyfundraising  you and your supporters can earn donations every time you shop online … and it's easy! The retailer will make a small % donation on every purchase you make, to the charity of your choice and it's costs you nothing.
You can expect to make around £100 over the next few months, particularly if you make any larger online purchases. You'll be amazed what can attract a donation, from your monthly energy provider, to airport parking, train tickets, clothes, food and insurance.
Try this if … 
… you shop online.
How to get it organised
Sign up to Easyfundraising.org.uk. Link to William Wates Memorial Trust
Request that cheques from easyfundraising are posted to you (if they come direct to us, we can't identify which rider they are for so can't add to your tally).
Forward any easyfundraising cheques to us: Le Loop/Sponsorship, 43 Orchard Road, Edinburgh, EH4 2EU and we'll confirm receipt and add it to your fundraising page.


Tips
Download the Easyfundraising toolbar reminder. Whenever you are on a site that partners with Easyfundraising, the reminder will pop up. Tick it and continue shopping. Although the video below suggests you start on the Easyfundraising site and navigate to your chosen shopping site from there, it's much easier just to tick the pop up donation reminder.
Get your supporters (your Mum, your siblings, your Aunty Mabel) to link to your campaign and fundraise for you too.
Check out their 'how to' video below.
They love you … let them show you
Most Loopers are not new to fundraising. Often they feel they've asked friends and family to sponsor them too many times already. We understand that.
But how about you get them to support you in ways that don't involve them dipping into their own pockets … again? It's also a great way to get kids involved in your epic challenge and help them to feel part of it.
Try these if … 
… your friends and family want to support you, but you don't want to ask them for cash donations.
Ask them to bake cakes for you to sell, raffle or auction off (or if they work for a big company, can they host the cake sale?)
Ask them to have a clear out and give you all their unwanted stuff to sell
Get them to sign up to Easyfundraising and add to your fundraising through their online shopping
Ask them to shake a collection tin (see our fundraising tools page) at your fundraiser, or even put one up in their place of work
Ask them to sell Le Loop Christmas cards for you
Can they donate their time or skills (or holiday home!) for a raffle or auction prize?
Tips
Having said all that … don't be afraid to ask friends and family for cash donations, even if you feel you've asked them before. You might be surprised by how many people fully intend to donate a certain amount each year to charity, and are flexible about how and when they donate. You will probably receive a few very surprisingly generous donations from friends or family that are completely unexpected. If you don't ask, you don't get.
Remember – NONE of your fundraised cash is paying for your participation in the Le Loop. You're not asking them to pay for your adventure – you're asking them to help some of the UK's most disadvantaged young people.
It is normal to have to send more than one email or letter to your supporters before they get around to donating. It's fine to send 2 or 3 emails, but try to make them entertaining and different each time. Check out the email templates on our fundraising tools page for guidance.
This is a wonderful opportunity to tell all your friends and supporters about your adventure. If you're the sort of person who enjoys an audience, good food and friends, then this could be right up your street. Loopers Jackie and Stuart nailed the 'French Dinner Party' idea in 2019 and raised, astonishingly, over £1,600 in a single night and with only 26 guests. They did it all over again in 2022 (it's becoming an annual institution much-anticipated by their friends!).
This is how they do it:
Venue  If you don't have a large space, or a friend who will let you use theirs, look for a village hall or similar (particularly if they have seating and maybe even cutlery and crockery you can use). Aim to get this donated so no overheads for venue.
Sell your tickets  Don't just sell to friends – put an ad up in your local bike shop explaining that you will be riding all/part of the Tour de France this year and that you'll be sharing your 'story so far' with your guests. If there's a foodie or wine club locally (or a French exchange group), advertise to them too. Use facebook and push it out there until you get as many guests as you can handle the cooking for! Jackie and Stuart charged £40 a head (donations straight to their fundraising page) and this included 3 courses, plus a welcome drink. Jackie and Stuart's top tip:
"Be sure to insist that people pay direct to your fundraising page for their ticket to whatever sort of event – don't accept promises of cash on the night. That way if someone doesn't turn up it isn't your problem, as there are very few who would be asking for a refund from a charity".
Sell raffle tickets  Jackie and Stuart charge £1 a ticket and in 2019 sold 250 which, along with sales of wine and beer on the night plus some daft games they dreamed up, covered all the cost of food and drink with loads left over for their fundraising page. Ask friends, local businesses etc for donations of prizes – unwanted presents, booze etc are all good. Hotels, restaurants and cafes, hairdressers/barbers/bike mechanics often offer vouchers or similar for fundraising events, so ask around.
Choose your menu  Be careful to choose something you know you can pull off. We would recommend a cold starter that can be plated up early (or a soup that's easy to heat and serve) , a main course that can be prepared in advance and a cold pudding so that you're not running yourself ragged on the night. Think about budget. In fact, why not just use Jackie and Stuart's Le Loop Fundraising Dinner Party Menu that was such a hit at their night? Their top tip:
"Don't allow people to try and have special courses/drinks etc.  We had a couple of chancers saying that they wanted to drink gin and tonic, have the cheese instead of dessert etc., and they were politely told no, as it would involve extra expense and they still came. The menu is there so people know what they are getting, no excuses for turning round later and saying they don't like something".
Sell the drinks  (French wine and beer, obviously): "The wine is purchased from Majestic, we worked on £7 – £8 a bottle and charge £16 on the night, beer is also available. We ask for cash if possible,  although some people run a tab and pay direct to our fundraising page afterwards. Be careful about your wording on this as you don't want to fall foul of licensing laws".
Consider a compere
"Our masterstroke was to have a Compere on the evening.  This was not part of our plan, but our neighbour offered his services and he was excellent.   He kept people moving along and entertained, encouraging them to get seated at the start, then coming up with various games which involved relieving guests of their pound coins, as well as MENSA mini quizzes that were challenging and free.  He was so successful that we delayed serving the main and dessert courses as everyone was having so much fun. He did the raffle with Jackie handing out prizes which again had everyone shouting for more.  His money making games included Heads & Tails, Find the Joker and Pin the Tail".
Enormous thanks to Jackie and Stuart for sharing all their fantastic ideas and knowledge with us. And congratulations to them for one of the most effective and FUN ways to fundraise that we've heard of.
Some ideas just don't fit neatly into categories and we've heard of some real corkers that are worth sharing here to inspire you to think creatively.
Try these if … you've tried other things and are looking for something new and fun!
WAXING
If you're planning on waxing those legs (or anything else for that matter) before the tour, then make it really pay! Either offer to have it done publicly if someone donates £50 +, say, or if your fundraising exceeds your target. Make it part of a fun evening of other fundraising activities (pub quiz, raffle etc). Get the legs done, then say you'll get something else waxed for more donations. You'll be amazed how much you can make from something so simple (that you may have been planning to do anyway!).
Try this if …  you're male and hairy!
SAFARI DATE NIGHT
One rider has raised thousands by organising a huge blind date night. With the help of friends, they signed up 100 single friends/contacts. They sold tickets at £25 a head which included a restaurant reservation (not the food) for 4, followed by a big apres-dinner party at a venue, with a welcome drink included. They then booked 25 restaurants, and instructed every participant of where they needed to be, when. After dinner, everyone then got together for a party.
100 x £25 = £2500
Party venue and welcome drink approx. £500
Profit £2,000
Try this if … you know lots of single people! (although, no reason why you can't do this as a normal safari dinner without the blind date aspect).
RACE DAY
If you're part of a sport club, run an event for your club mates (and even the public) and charge an entry fee. Then ask supporters to help you set it up and marshall it for free.
Several riders have been very successful doing this and raised over £1,000 per event.
Try this if … you are part of a club with friends who have experience in marshalling and the logistics involved, as well as having access to plenty of participants.
POP UP RESTAURANT
Turn your house into a pop-up restaurant charging a ticket price for the meal that includes a donation. Ask your local food and wine suppliers to give you a discount for ingredients and make sure you give them a 'certificate of thanks' afterwards.
Example:
£35 a head x 10 guests = £350.
£100 on food
Profit: £250
Try this if … you, or your supporters, are confident cooks and have a group of friends willing to pay you to cook them a fabulous meal! Maximise proft by getting as much wine and food donated as possible.
LE  LOOP CHRISTMAS CARDS
This year, send an email version to all your business contacts, friends and family, explaining that you are donating the amount you would normally spend to the William Wates Memorial Trust as part of your fundraising effort.
OR – if you're quick off the mark, use our Le Loop Xmas Card template to get some cards printed (ask the printer to do a great 'charity' rate for you) and sell them (suggested retail £3.99 per pack of 10) for charity. 100 packs should make you a profit of £200+. Advertise them through work or at your kid's school. Ask friends and family to sell packs for you to their contacts too – a great way for them to help without dipping into their own pockets.
Try this if … you're quick off the mark with getting started on your fundraising before Christmas and have access to plenty of potential buyers.
BUSINESS CONTACTS
Depending on your line of work, you may be able to generate great donations from your business contacts, either as cash, or goods you can raffle/auction off (see above). This has to be navigated carefully of course, but riders have done really well by, for example, selling advertising space to the highest bidder – all proceeds to charity. Think creatively and you could really cash in.
Example: one rider celebrated ten years of his business (a music business website that produces a weekly e-magazine) by offering customers advertising space for 'whatever they wanted to pay', then donated a third of all income to WWMT, quickly raising over £2,000 for the charity.