Lead cyclist's training articles
Lead Cyclist Emily Chappell posts regular training articles through the year to help give you direction, motivate and inspire you. You'll find them in Le Blog.
She's also put together more general training advice below: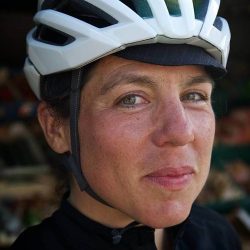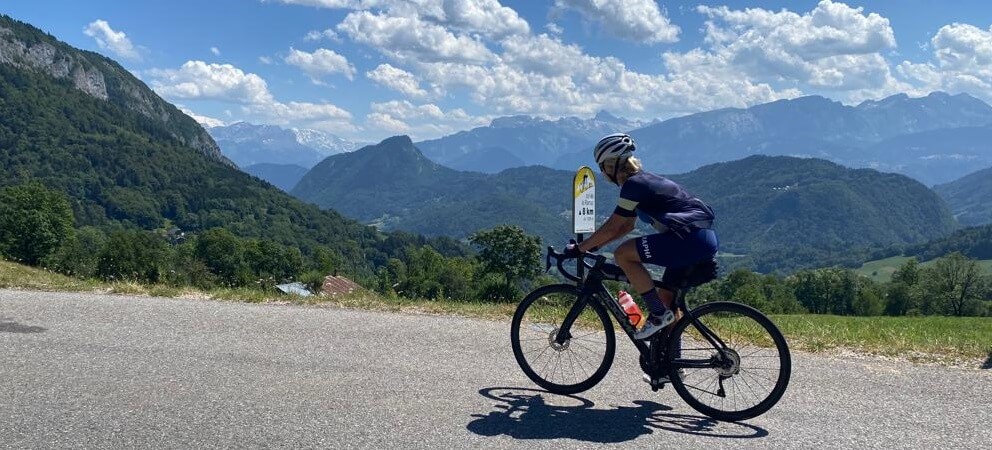 Keep a training diary. Set your plan for January to June. Review at the end of every week to compare what you were supposed to have done and what you actually have done. Revise each week's plan accordingly. Be realistic and focus more on doing the long rides than on your speed or power.
Ride lots! Nothing can replace the sheer volume of miles ridden for building up endurance. If you have a heavier winter bike, ride that as much as possible: when you get back onto your lighter bike, you will fly! Do interval sessions occasionally to vary your training. If riding the same roads regularly, vary gears used; either to build up leg 'souplesse' by spinning low gears, or to build up strength by pushing a larger gear. (Careful not to damage knees though, by pushing too hard.)
Not everyone has the time or funds to squeeze in a winter training trip to the sun – but if you can, it'll boost your training no end.
Everyone's starting point is different and we love the fact that cyclists of all abilities come on Le Loop so it's really difficult to give specific advice. However, the single best thing you can do training-wise in order to enjoy your Loop, is to build up the long rides and complete a few back-to-back rides in the spring.
Below you will find a list of monthly goals corresponding to the Loop you have signed up for. Although they are a rough guideline, if you manage the rides below (at almost any speed), you can be confident that you'll have no problems at all in France.
Grand Loop and 7-10 day Loops – at least one long ride in January, then one back-to-back ride each month:
Jan

Feb

March

April

May

100km

100km + 100km

150km + 150km with climbs
(2000m over both rides)
200km + 150km with climbs
(3000m over both rides)
200km + 200km with climbs
(3500m over both rides
4-7 day/ medium difficulty Loops – at least one long ride in January, then one back-to-back ride each month:
Jan

Feb

March

April

May

100km

100km + 80km

150km + 100km with climbs
(1000m over both rides)
180km + 150km with climbs
(1500m over both rides)
200km + 120km with climbs
(3000m over both rides
Easier, flatter, 2/3 day Loops – from January until March, one long ride per month, then at least 2 or 3 back to back weekends:
| Jan | Feb | March | April | May |
| --- | --- | --- | --- | --- |
| 50km | 100km | 150km | 200km over 2 days | 250km over 2 days |
Look after yourself & your bike
YOURSELF
Nutrition is of course important (and we'll cover that in future months), but correct warming up before rides and stretching afterwards are also essential. Never stretch when muscles are cold. Take 5 minutes to stretch after every ride and seek advice on correct stretching technique if you're getting aches or pains. Dress warmly for winter rides, especially covering knees well. Find a rain jacket that works for you – it must let body heat out as well as it stops the water getting in. Make sure you are comfortable, warm and dry (we don't care what you look like). The first step to successful endurance riding is being comfy on your bike all day long.
YOUR BIKE
Winter training means getting out in bad conditions. Wipe the bike down after wet rides. Check your bike regularly for wear: tyres, brake pads, cables….Basic maintenance will help make your riding safer and more enjoyable. BUT, "if it works, don't change it". If you are comfortable, then be careful if you change anything – saddle, pedals, handlebars, cleats, shoes… Sometimes the tiniest changes can slowly lead to injury.
We have a strava group for cyclists who like that sort of thing (and no pressure at all if you don't!). Here's the link to join: Le Loop Strava Club
If you're not a strava person but are thinking of it, this is a great article from Cyclist magazine that might help you decide.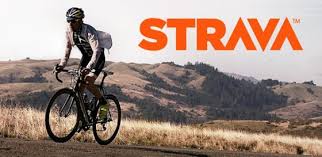 To help you decide what Loop to choose – and to remind you that this is a very inclusive event, here's some extra information on cobbles and climbing…
COBBLES (these don't feature every year)
People are fond of playing up the difficulty (and potential disaster) of riding on cobbles, but in reality it can be a rewarding – and enjoyably challenging – experience. Cycling over uneven cobbles requires you to focus your mind as well as your legs and we'll help you manage it. You'll also gain the kudos of having participated in one of continental cycling's proudest traditions.
The trick to riding on cobbles is to relax. We know that's easier said than done, but keeping your body loose will mean that it functions as a natural shock absorber, so that you get less vibration, especially through your arms. The bike will also be easier to control if you don't grip the bars too tightly, and if you maintain a smooth, high cadence, it will help you float over the uneven surface.
If this is a 'cobbles year' we'll provide much more advice and guidance nearer to the Tour, including 'how to' videos.
Trust us when we say that cobbles really can be fun … and they're definitely always memorable!
CLIMBING (more than 3500m in a day)
It's not as hard as you think to climb 3,500m or more in a single day – the key is pacing. You'll need to make sure that you're able to ascend at a sustainable speed for several hours but the 20-30km ascents of the Alps and Pyrenees are nothing like the short sharp ups and downs you'll find in the UK.
Fortunately, this makes things relatively easy – it isn't about going into the red; it's about keeping going slowly and steadily, and hopefully staying relatively comfortable as you do so. You'll want to be fit, yes, but far more important than that is being able to stay in the saddle while you climb, and having low enough gears that you can spin, rather than grind up the fearsome gradients of cols like Alpe d'Huez.
If you've never cycled in the mountains before, we'll make sure you have the advice and encouragement to take this on. A lack of experience shouldn't hold you back if you think you can make the time to train for long, steady cycling days.
In the New Year, we will bring you together into regional whatsapp groups. This is so that you can arrange to meet up with fellow Loopers for training rides, mutual support and encouragement.
It's up to you how much you want to join in with your whatsapp group. There's certainly no pressure to get involved, but for those who do, it can provide a fantastic sense of camaraderie even before we reach the roads of France!
Training through the winter and spring in the UK can be tough. We give plenty of advice in our monthly blogs to help keep you motivated and on target. 
Not everyone has the time or funds to squeeze in a winter/early spring training trip to the sun – but if you can, it'll boost your training no end. We're friends with a couple of operators who understand Le Loop and what is needed from your winter training. They can help you to get the most out of a winter/spring cycling trip, with a keen eye on your goal of Le Loop.