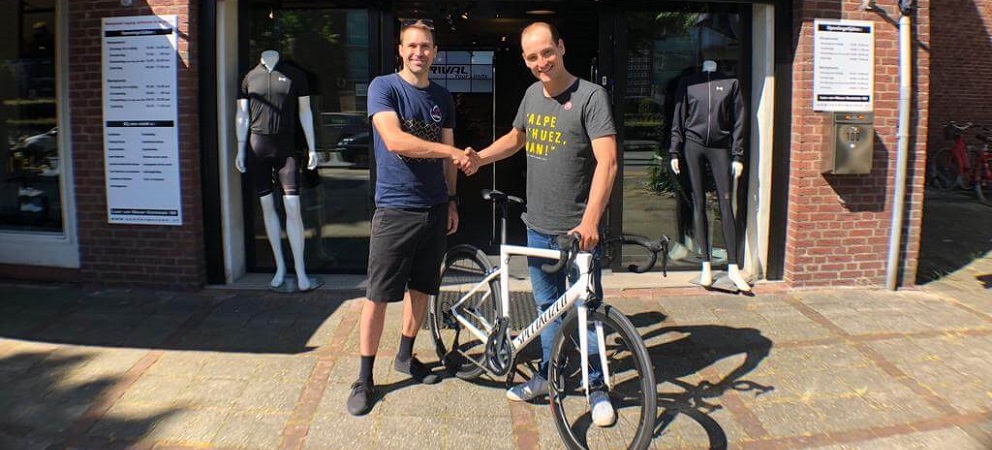 How does Le Loop bike transport work?
Transporting your bike on planes and trains can be a bit of a nightmare. So we work with a network of brilliant bike shops who act as our hubs – from as far North as Edinburgh, as far South as Devon and right across the country, so that we can help as many riders as possible.
You'll be given a 48 hour period in which to drop off your bike at your nearest hub and the same to collect it. You simply hand over your bike to the hub staff as though you've just climbed off it. Easy! We do the rest. Several vans go to and from France throughout the event, dropping into our hubs along the way.
What does it cost?
Bike transfers cost £40 per bike, per transfer (reduced to £30 if you buy early) and can be bought from January at the time of second payments.
Exact drop off and pick up points, UK-wide, are announced by January when we have organised all of the necessary logistics.
Travelling with your bike – not using our bike transport to/from France?
If you'd prefer to bring your bike on the train/plane, that's absolutely fine. We're happy to store soft cases and cardboard boxes on tour, but unfortunately we have to have a zero tolerance policy towards hard cases. This isn't to be mean, it's just because they take up so much room in the vans that we'd need an extra truck just to keep them all with us.
If you are a signed up rider, you will find full details of bike transport logistics under the Event Info section of My Rider Zone.
To clarify – once on tour, all transfers between stages are handled by us automatically and included in the cost of your Loop.