This will be the Tour that is remembered for just how tough the first half was. With a huge amount of climbing, long (regularly over 200km) days and temperatures that tipped 35 degrees on more than one occasion, the opening stages from Brussels into North West France made for a challenging first week…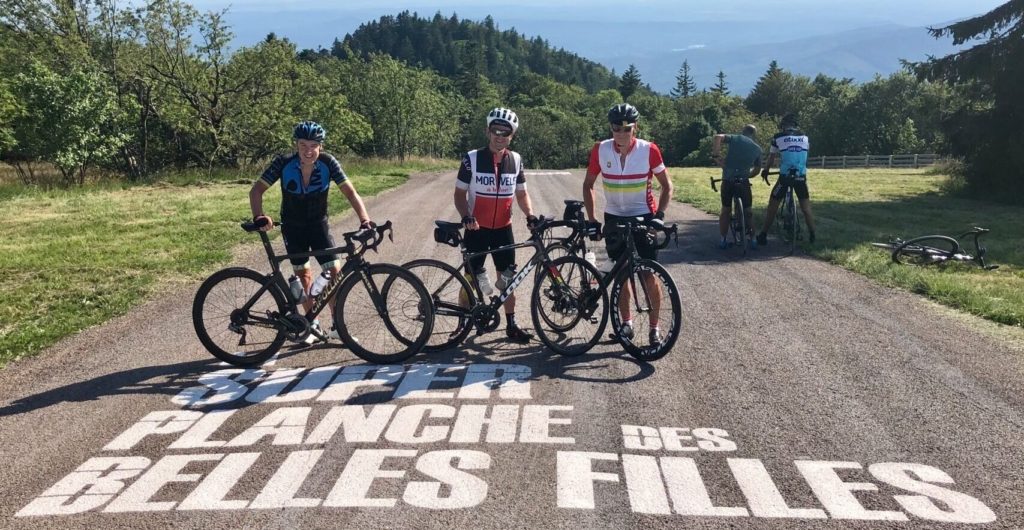 Though however tough it was, the cycling was glorious and the Le Loop peloton quickly found its feet with plenty of banter and new friendships.
Riding through the vinyards of Champagne was an early highlight, followed by the unexpected fun of perfect weather for stages 4, 5 and 6. We cycled through Alsace-Lorraine with its Germanic architecture and language, quiet roads, perfect tarmac, vinyards and gradually tougher climbs and by the end of the ridiculously hilly (for the first week of the Tour) stage 6, found ourselves summiting the Planche des Belles Filles with its extra, super-steep finish, new for 2019.
Onwards we rode through Macon and St Etienne (more vinyards and more time for group riding, relaxed feedstops and tour routine to set in) for what the tour calls the sprinter stages. You learn quickly on tour that 'tout est relatif': if you count 215km with 2500m of climbing as 'flat', it makes everyone in the group describe 170km with only 1500m of climbing as 'an easy day'.
By the time we reached our first day in Albi, we'd completed 10 full stages and were more than ready for a break; to rest, recover, eat, have a massage, tinker with bikes, clean our clothes and treat ourselves to a long lunch, an afternoon nap and a wander around the beautiful town. This is no doubt not dissimilar to what the pros get up to on their rest days, minus the media interviews!
South we continued on stage 11, heading for Toulouse and still battling the heat but knowing that cold days or wet days are way harder, and this was a tour that saw neither. Stage 11 was incredibly picturesque, with some in the peloton nominating it as the most beautiful stage of the tour.
Once out of Toulouse on stage 12, the Pyrenees came into view, giving us amazing views and a small shudder at what was to come, namely the Col de Peyresourde and then the Hourquette d'Ancizan (both over 1500m) before descending into Bagneres de Bigorre for dinner. Now we were happily settled in the Pyrenees, the Tour gave us the brief respite of a time trial stage (a leisurely morning out in Pau with a surprisingly rural and gentle ride) before we took on stages 14 and 15, designed to test the pros and certainly providing at least as much challenge and trepidation for us…
This is Le Tour – and what the pros do, we do. For the riders who joined us for Pyrenees and Pyrenees Lite loops as well as those cycling for longer, it was a unforgettable few days. These stages provided plenty of glory, first in the form of the Tourmalet under clear skies and with breath taking views (a rarity for us on this epic mountain top that is all too often clouded in mist and rain), which is where we slept for a night in 'La Mongie' ski station. The next step of the glory-double was the epically big task that lay ahead: stage 15…
The day started with a 2.5hr transfer to Limoux (even the pros muttered about this big a transfer between mountain stages) which meant starting a near-200km mountain stage at 9.30 rather than 8am). Some took the Lite option and arrived at 7pm in Foix smiling, laughing and proud of their achievements. Others took on the full, brutally hard stage, the first arriving in Foix at 6pm and the last just after 10pm. This was a day to remember for everyone and a perfect way to finish a Tour challenge for all those who came to experience the Pyrenean stages.
A short transfer the next morning took the Mountain Week, Second Half and Grand Loop cyclists to the second rest day in Nimes for the usual launderette visits, enormous lunches and bike tinkering – helped along by a hotel swimming pool and a well stocked bar.
New riders and our two charity visitors from the Youth Adventure Trust joined us for these beautiful Provencal stages filled with sunflowers, lavender and fabulous Roman architecture – a real Tour treat.
And so to the final stages in the Alps. Stage 17 started with the holiday-feel of Provence and finished with a testing Alpine climb: a stage that reminded us of the 'Tour' in 'Tour de France'. This is an incredible journey through various landscapes and with various challenges and treats as we roll along.
Stage 18 – the Queen Stage – was as huge as we anticipated, with the final riders heading down off the Galibier climb into Valloire as the sun set, to a very late pizza dinner and all too short a recovery time. This stage had loomed in most riders' minds for some time and for many, the pressure was off to some degree having got that ride behind them. For others, the prospect of 2 much shorter but still very mountainous days ahead of them reminded them that the Tour isn't over until it's over.
Stage 19 was memorable not just for the roads and views, but also for the finish in Tignes at the nicest hotel of the three weeks: A nice way to rally for one last mountain stage, the Etape du Tour stage 20… It took us from Albertville, over the beautiful Cormet de Roselend and ultimately up to the ski resort of Val Thorens and an interminably long (33km) climb to the finish that felt like it might never end. For many, it was a stage that allowed time to reflect on all that had gone before to reach this point.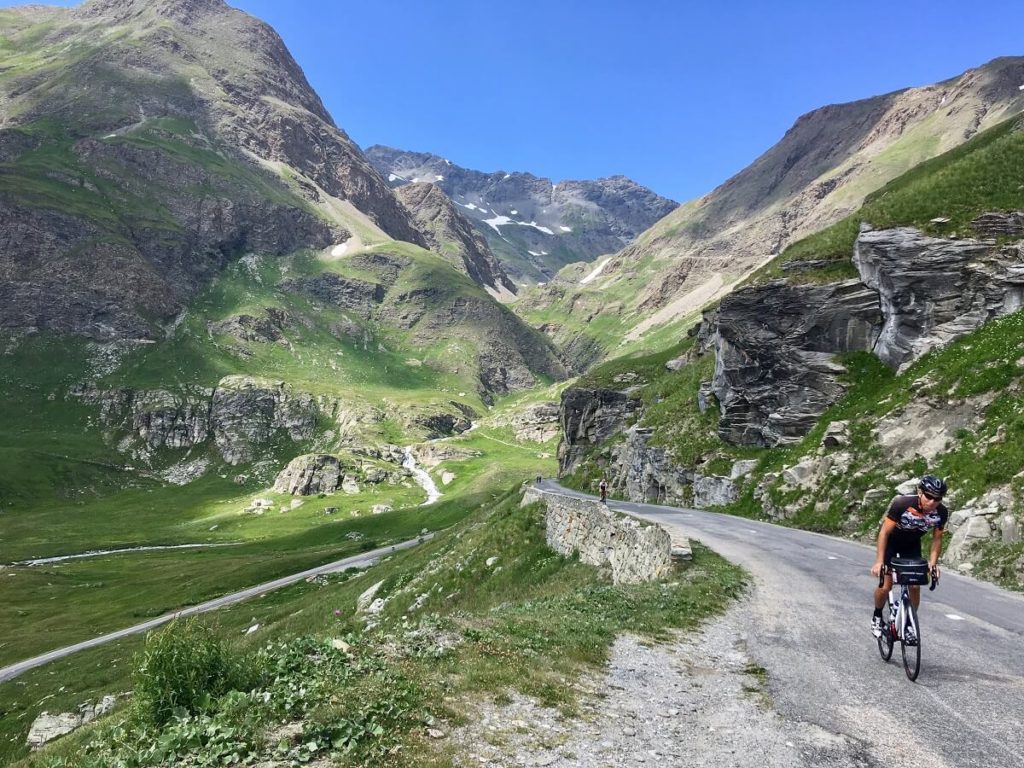 Paris, as ever, got a bit emotional. It always does – and rightly so! This is the culmination of months and months (for some, years) of training, planning and preparation. It's a moment to savour and share with friends, family and fellow riders; many of whom have become life-long friends along the journey. WWMT Trustee and Will's brother Monty Wates and their mother Sarah joined the celebrations and Monty reminded us all just why Le loop is so special and so important to his family, the extraordinary charities they support and to each rider, who has achieved more than perhaps they ever dreamed was possible. To have raised over £335,000 in the process is perhaps the greatest achievement of all – one that goes beyond our own sense of colossal achievement and leaves a legacy that inspires so many others and gives desperate young people opportunities to live rewarding, happy and fulfilling lives that might otherwise be denied to them.
Congratulations to all our brilliant riders, their families and supporters – and thank you for helping to make 2019 yet another massively successful year of Le Loop.
Vive Le Tour!