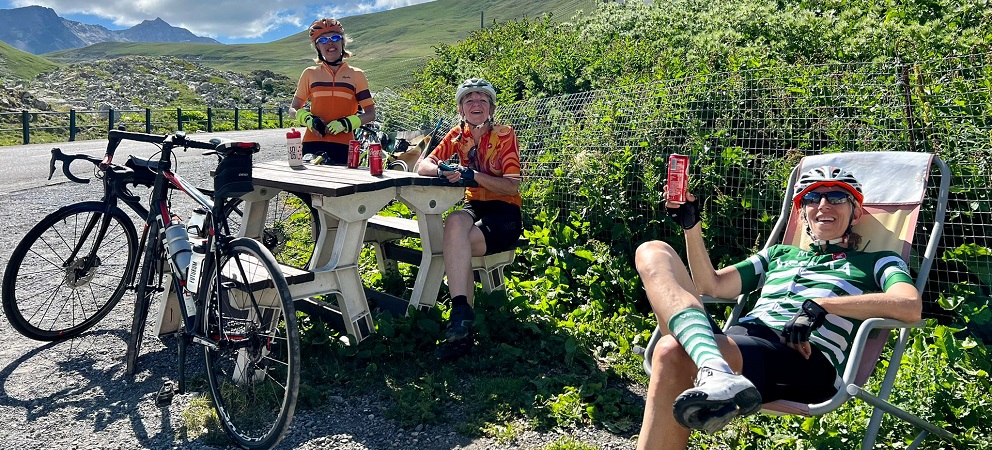 The weather's been terrible in the UK recently, so you've probably either been in the gym, on a turbo trainer or possibly a bit of hard core frosty winter mountain biking? You might even be feeling frustrated at not being able to get out on your bike, or generally feeling a bit lethargic. Don't worry – June/July is a long way off and you've got plenty of time to get serious about your training. Meanwhile, there's plenty you can do to get your head in the game.
Watch a great cycling movie
Visualisation is SO key to any sport. Now's a great time to be imagining being fit, strong and on your bike in the sunshine on a beautiful mountainside, or zooming down a cool river valley.
And if you're daunted by any of the climbs on the stages you've signed up for, then get to know them (there's fear in the unknown!). Learn about them and mentally prepare yourself. The fantastic Col Collective have masses of superb videos that talk you through many of the big French cols (and others too – eye candy!). Here are just a few that feature this year!
If you ARE able to get out on your bike, the Rapha 500 is a great motivator over the Christmas week and a brilliant distraction from the 'n'th mince pie! There's safety in numbers – folk all over the country (the world perhaps!) are trying their very best to ride 500 kms over 8 days.
Pull it off (or even give it a good shot) and you'll be right to feel a bit smug going into 2023!
Get inspired by reading some great cycling-related books over Christmas. Our lead cyclist Emily Chappell will share some of her favourites over the coming months in her monthly training article, but she probably won't be blowing her own trumpet … so we'll do that for her!
Emily's an author of 2 books about her cycling travels and they're both seriously good. Check them out (and if you purchase, we'd love you to buy from an independent book sure – share the love!):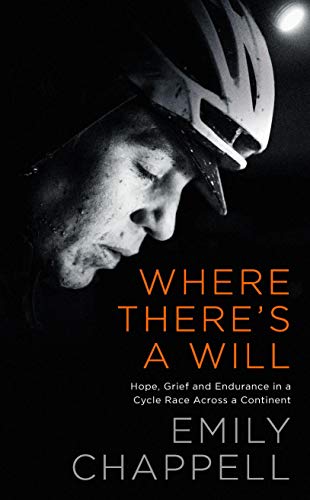 "Chappell is a gifted storyteller" – Observer
In 2015 Emily Chappell embarked on a formidable new bike race: The Transcontinental. 4,000km across Europe, unassisted, in the shortest time possible.
On her first attempt she made it only halfway, waking up suddenly on her back in a field, floored by the physical and mental exertion.
A year later she entered the race again – and won.
Where There's a Will takes us into Emily Chappell's race, grinding up mountain passes and charging down the other side; snatching twenty minutes' sleep on the outskirts of a village before jumping back on the bike to surge ahead for another day; feeding in bursts and navigating on the go. We experience the crippling self-doubt of the ultra distance racer, the confusing intensity of winning and the desperation of losing a dear friend who understood all of this.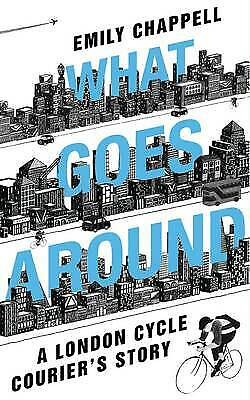 At twenty-five, Emily Chappell took up cycle couriering while she searched for a 'real job'. Eight years on, she is still riding. As she flies through the streets of London, dancing with the traffic, Chappell records the pains and pleasures of life on wheels: the dangerous missions; the moments of fear and freedom, and ultimately the simple joy of pedalling onward.