Route Blog: Stage 1. Bilbao – Bilbao. 182km.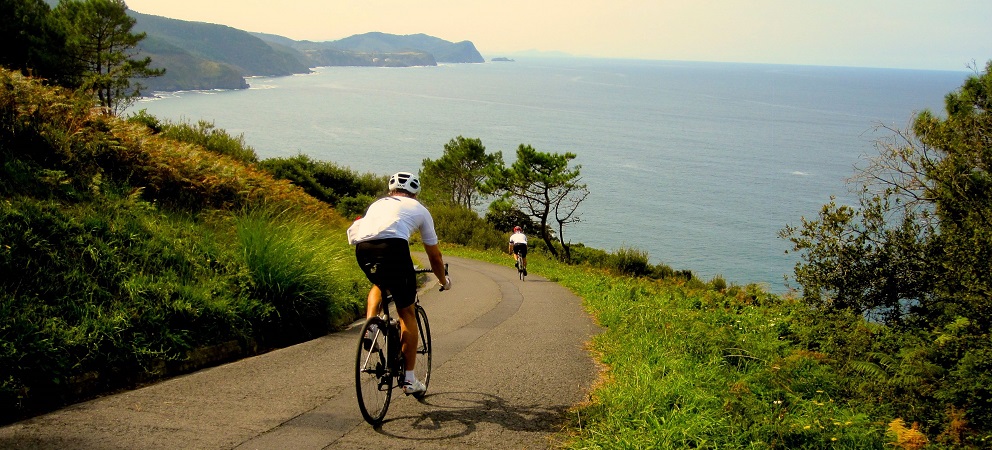 Between December and June, we're going to blog, one stage at a time, about the 2023 Tour de France route. You'll find stage descriptions for every stage on our Route page.
We spend most of stage 2 in Gipuzkoa, the smallest province in Spain. Despite never being far from the Bay of Biscay, this stage spends more time inland than it does on the coast, although with frequent opportunities to gaze out at the sparkling water.
Euskera, the Basque language (the oldest in Europe with an origin that still baffles researchers) will be on full display as these are the traditional villages and towns where it's still spoken by many as a first language. Look out for the distinctive font and Basque names on shops and road signs as you cycle.
Most of us are excited about a trip to San Sebastian (population 188,000), not least because of its reputation as a food capital and its tapas, known as Pintxos. However, we should thank Queen Isabell II for the city's rise in prominence… during the 1840's her doctors recommended she spend time at the sea to help with her skin problems. She did just that and the rich and important aristocrats followed – and this in turn led to the architecture and feel of grandeur we still appreciate today. 
Alongside the more famous festivals of San Sebastian (including the January drumming festival and an entire "Semana Grande" every August), the region we spend the day cycling through has plenty more niche and more rural traditions: These range from "shepherds day" celebrations in most villages during the springtime, Basque Pelota (a sort of boules or petanque) tournaments and regular dance parades with locals dressed in white making their way through villages on summer religious days.
This stage is part of the following Loops: Grand Depart, First Half, Grand Loop.
Don't just watch it; Ride it!