Route Blog Stage 9: St Leonard de Noblat – Puy de Dome. 184km.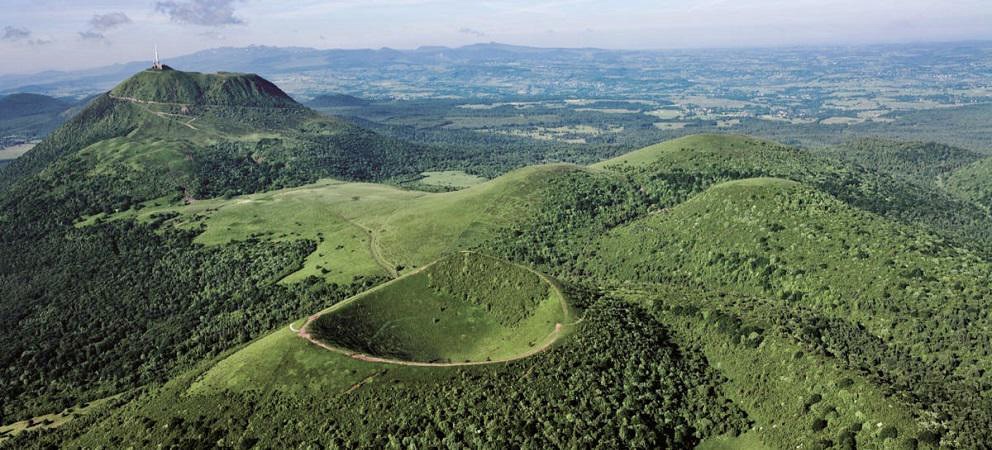 Between December and June, we're going to blog, one stage at a time, about the 2023 Tour de France route. You'll find stage descriptions for every stage on our Route page.
This stage crosses the Limousin (see previous blog) and the Auvergne and never goes below 400m in altitude. It's a stage marked by the complete lack of urban features (start location aside) and even villages that seem light on amenities and communal life.
You're passing through agricultural France where people work hard and are proud of their rural, unspoiled lives and farming traditions, even if those traditions aren't so visible to the casual tourist. Remember that France is self-sufficient in food supplies so its agricultural heartland really is an important place and agriculture in general carries a good dose of national pride.
The upside of this sparsely populated area for us is the very quiet roads and abundance of nature and wildlife (the little tourism that this area has is almost all based around hiking and getting back to nature). You'll feel a world away from your normal life as you cycle through the undulating farmland and forests, chatting to your fellow cyclists.
Despite the fact that we won't be able to cycle to the top, arriving at the Puy de Dome with views of the chain of volcanoes that we'll spend the next few days surrounded by, will feel quite an achievement. The "Puy" was created by a Peléan eruption 10,700 years ago which makes it one of the newest of the volcanoes. It's had religious significance going back to pre-Christian times and in 1873 the remains of a temple to Mercury was discovered at the top (now excavated and partially rebuilt).
Unfortunately, due to the sheer number of tourists (500,000 per year), the road to the summit has been closed for a couple of decades with a tourist train added in 2012 to help those who are not inclined to tackle the 2.3km walking path with an average gradient over 15%.
This stage is part of the following Loops: First Half, Grand Loop.
Don't just watch it; Ride it!