Route Blog Stage 10:Vulcania - Issoire. 167km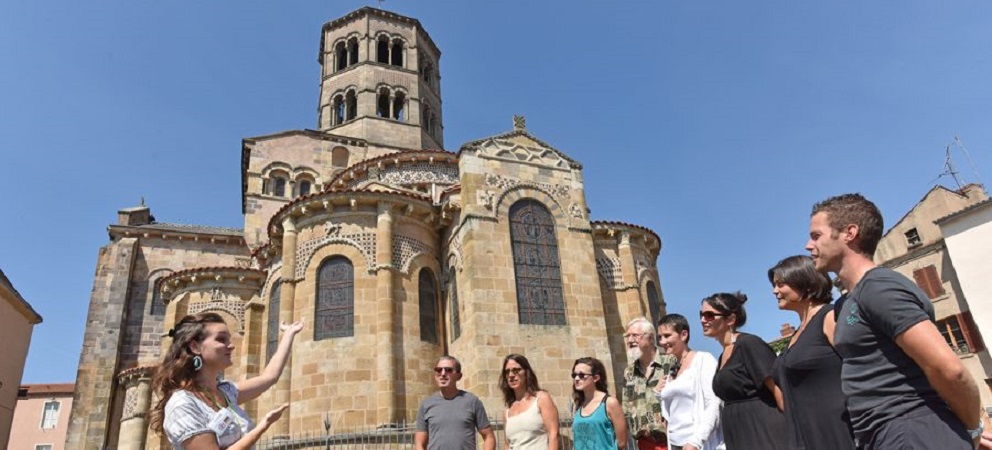 Between December and June, we're going to blog, one stage at a time, about the 2023 Tour de France route. You'll find stage descriptions for every stage on our Route page.
A clue to the elevation of this stage (and what puts the "massif" in Massif Central) is that we won't go below 800m in altitude until ¾ of the way through the stage.
We start by Vulcania, a volcano theme park (rather than museum) which offers "an exceptional adventure combining Emotions and Discoveries with Professor Yapadrisk, Matt the Explorer and Pitoufeu and fun and spectacular experiences about volcanoes and planet Earth!"
It's another quiet-roads stage with plenty of forests for shade and many of the roads track the small rivers that criss-cross the region. Gastronomically it's a very important part of France too; 46% of the nation AOCs (appellation d'origine contrôlée: a label that identifies an agricultural product of particular quality whose stages of production and processing are carried out in a defined geographical area) are from the Auvergne-Rhone-Alps and some that you might have heard of are cheese like Cantal, Bleu d'Auvergne and Saint Nectaire.
Believe it or not, France has an organisation which designates the "plus beaux detours de France" (most beautiful detours of France) and amongst the 100 available, Issoire is in the top 10! It's a charming small town of squares, gardens and local life with a long straight ride to the finish where you'll see the astonishing Perrier troglodyte caves (nothing to do with the water) carved out of the rock above you – the remains of 300 caves carved out of volcanic stone and inhabited until the mid 1800s.
This stage is part of the following Loops: Grand Loop.
Don't just watch it; Ride it!