Route Blog Stage 8: Libourne – Limoges 201km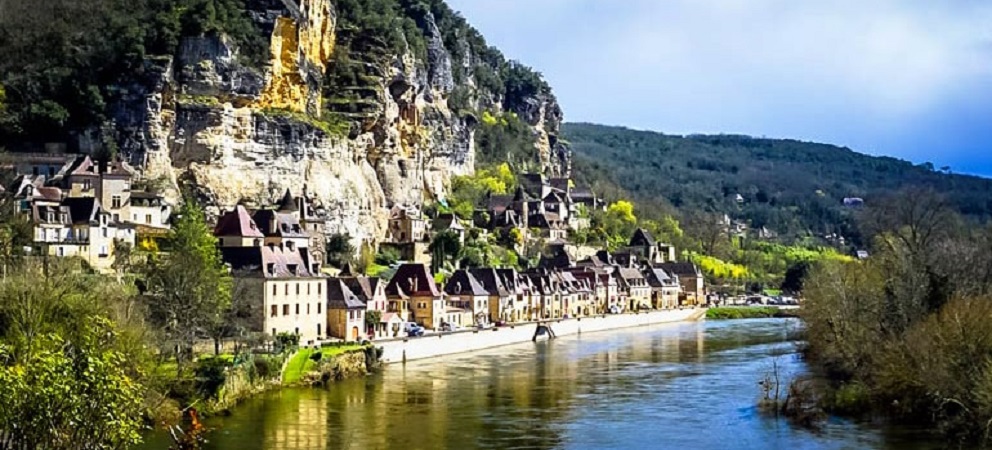 Between December and June, we're going to blog, one stage at a time, about the 2023 Tour de France route. You'll find stage descriptions for every stage on our Route page.
Before we get to the wine, let's start with the best fun fact about Libourne; its post office is where all letters addressed to "Pere Noel, Pole Nord" are sent and the post office hires extra staff each December to answer about a million letters (not bad for a town of 25,000!).
It's a fortified port at the confluence of the Dordogne and Isle rivers and has been a trading centre for hundreds of years. Initially trade was quite varied; wool, wood, wine and salt – but now it's wine, wine, wine with a historic shipping industry sending wines from Saint Emilion, Pomerol and plenty of other famous Bordeaux vineyards. And thanks to this industry, the architecture of the town is suitably grand, making for a great stage start.
Our ride to Limoges takes us through the Dordogne and Perigord; two regions known for amazing food (walnuts, truffles, mushrooms and strawberries), caves and gorges (thanks to the limestone rocks) and more of the "most beautiful villages in France" (an official designation, currently with 156 villages) than any other region. We'll see plenty of the flora, fauna and architecture as we head steadily north today.
Limoges is a turning point in our journey through France with a totally different feel and character. It's historically been the centre of porcelain manufacture in France and there are still plenty of shops in town dedicated to tableware. It's also the gateway to the Limousin, a hilly region where cattle farming is pretty much the only visible industry (aside from tractor showrooms).
If you're a museum goer, you're going to need to return to Limoges another time because there are plenty, even if mostly on the same theme… of the 13 museums in town, 11 specialise in art and ceramics, one in distilling and one is the "maison traditionelle de la boucherie", a slightly strange set-up of wax figures located in a well-preserved, early 18th century butchers.
This stage is part of the following Loops: First Half, Grand Loop.
Don't just watch it; Ride it!