Route Blog Stage 7: Mont de Marsan - Bordeaux 170km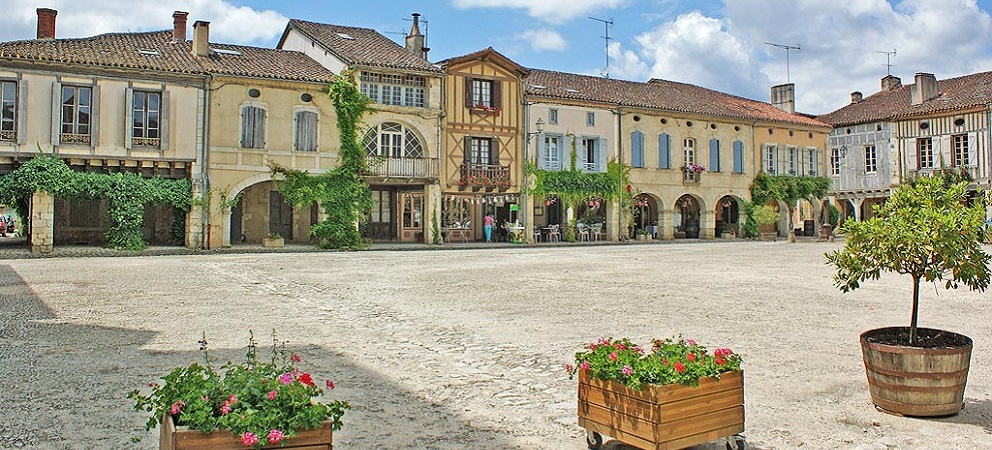 Between December and June, we're going to blog, one stage at a time, about the 2023 Tour de France route. You'll find stage descriptions for every stage on our Route page.
Stage 7 passes through the Landes region of France and any French person would know that that means flat … and probably the reason why the region boasts cycling as it's 3rd most popular activity (after going to the beach and hiking).
Elsewhere, flat might mean exposed and windy; however the Landes department is home to the largest forest in France which covers 67% of the land and its "maritime pines" will protect us from the sun and wind for much of the day.
The Landes is sparsely populated but the villages and small towns that we pass through have their own definite feel; expect rectangular central squares surrounded by half-timbered buildings fronted by arched galleries which were designed to shelter the 18th century market shoppers from the fierce sunshine. Now these squares make delightful spaces for relaxed, holiday café culture and local farmers markets – we're sure to stumble across a few.
Stage 7 finishes in Bordeaux (fun fact: Richard II was born here!) and 2023 is the 81st time that the Tour has finished here since 1903, making it second only to Paris for most stage finishes.
Everyone knows that Bordeaux is famous for it's wine (and more of that on stage 8) but did you also know that Bordeaux is the home of the macaron and the canelé (a small batter-based cake-a-like that's become very popular in the last few years all over France)? Roll on our feedstops!
This stage is part of the following Loops: First Half, Grand Loop.
Don't just watch it; Ride it!