Route Blog: Stage 5. Pau – Laruns. 165km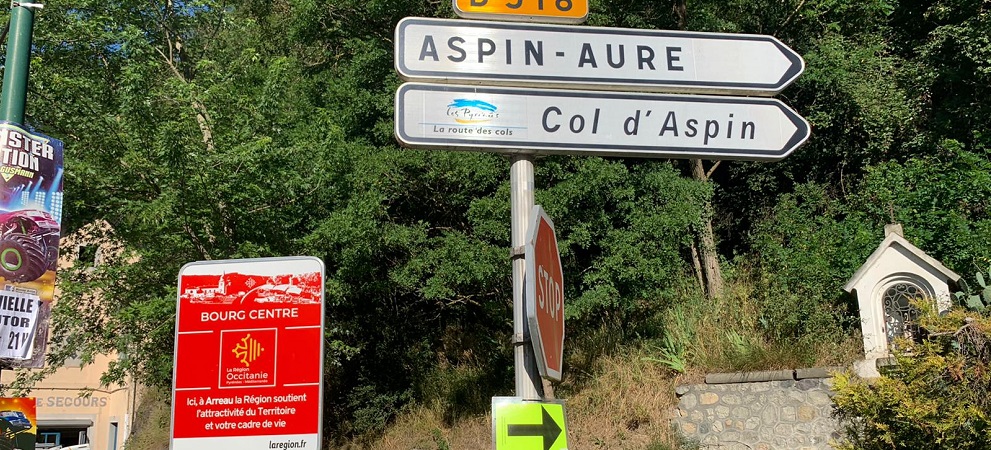 Between December and June, we're going to blog, one stage at a time, about the 2023 Tour de France route. You'll find stage descriptions for every stage on our Route page.
There's a reason why the 2023 Tour de France Femmes final stage (with a Tourmalet summit finish) mirrors a large section of our stage 6; because it's extremely tough cycling and absolutely spectacular scenery.
Tarbes is a lovely small town dating back to Roman times. It had a strong resistance movement during the second world war, in part due to the artillery factories which were built here after the First World War. At an altitude of 304m, it has a cooler climate than towns like Toulouse whilst avoiding the worst of the Pyrenean winter weather, making it a perfect tourist centre and an increasingly popular town for the home-working crowd.
The stage itself takes us to Cauterets which, despite our 145km stage, is only 55km away, almost directly south. So our ride takes us increasingly deep into one of the most breath-taking mountain ranges on earth and while the three leg-breaking climbs will make us work hard, it will absolutely be worth it.
The Aspin is often overlooked when paired with the Tourmalet but it really shouldn't be; it is a stunning and very enjoyable climb and either side are the villages of Arreau and Ste Marie de Campan which both have a very strong religious culture and artisan tradition. One custom worth a special mention is that of crafting mocking "mounaques" (or dolls) to represent any old man marrying a girl deemed to be too young for him!
Another thing to look out for in Ste Marie de Campan is a plaque marking the old forge where Eugene Christophe (a Tour cyclist in 1913) stopped to repair the front forks of his bike after they broke during the descent of the Tourmalet. Unfortunately for Eugene, his metalwork delayed him by 4hrs and his dreams of winning were broken.
Where the women finish, we continue – on for one last climb to the Cauterets spa and ski town nestled deep in the mountains. Its two claims to fame are a record snow fall in 2013 which made it officially the "snowiest resort in the world" and entirely separately, it is where "berlingots" originated (small, stripey boiled sweets which you now find all over France).
This stage is part of the following Loops: Pyrenees, First Half, Grand Loop.
Don't just watch it; Ride it!