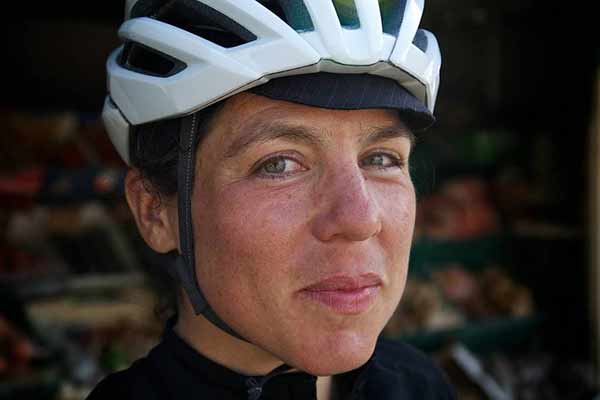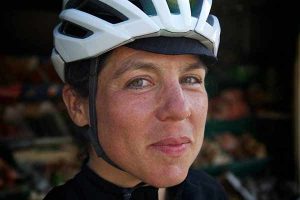 Well, those of us riding in the UK have had to battle with all weathers to keep up our training this month (or resorted to indoor turbos). Let's hope March sees warmer, dryer weather, and you can get some quality outdoor miles in the bank.
A note on winter training and flexibility
If like many of our riders, you're based in Northern Europe, you'll be all-too-aware of the havoc that bad weather can wreak on your carefully planned training schedule. Whilst I'll always encourage you to go out anyway – you don't want to find yourself halfway up a rainy Alp with no experience of wet weather riding – there are days where torrential rain, high winds, or snow and ice can increase the risk to an unacceptable level, and even the most stalwart rider will think twice about leaving the house.
At times like this, I'd urge you to consider a maxim I used to follow in my ultra-racing days – just do what you can, when you can. This applies to the good times as much as the bad times. On those long slow afternoons where my legs felt like jelly, I'd keep on riding, but slow right down, and go easy on myself until my mojo came back. But at other times of day, when everything was working as it should, I'd remind myself to take advantage of the energy, and put down as many miles as I could while the going was good.
This can apply to weather too. Keep an eye on the forecast, and if there's one dry day in a week, try to shift your big ride to then – or at least spend a couple of hours making the most of the good weather. That way you can slack off with a clearer conscience on days when a bike ride seems like a silly idea.
Doing it all over again
By this point you should be starting to think about getting some back-to-back rides in the bag. This year's Tour de France route doesn't have a rest day till the second Monday, so if you're riding the Grand Loop or the first half, you'll be in the saddle for nine days before you get a break, and returning riders will confirm that one of the biggest challenges is that "do we really have to do that all over again?" moment as you climb wearily off your bike, and start the countdown until you have to get back on it again.
Distance is less important at this stage, which makes things slightly easier – riding two consecutive days of 100km is going to take up a lot less of your precious time and energy than the back-to-back 200km rides you'll be aiming for further down the line.
If you're joining us for the Grand Loop, I'd recommend trying to ride two 150km days in a row before the end of March, with a decent amount of climbing – say 2,000m per day. Those riding shorter loops should aim for around 100km, adjusting the amount of climbing depending on how mountainous a loop you've signed up for!
Pay attention to how you feel on the second day, and think about how this relates to the period between the two rides. Did you eat and drink enough? Did you stretch or warm down? How was your sleep? Have caffeine and alcohol played a part? Recovery time will be a precious commodity on tour, and it's worth spending a bit of effort to get it right before you join us – find out what works for you, where your limits lie, and what's going to make you feel better – or worse – when you get back on your bike.
Come and ride with us
One of the most important events of your spring schedule is taking place at the end of this month – our Cheltenham Training Weekend. Do come and join us if you can. As well as being a good opportunity to check that your training's on track, the weekend is a perfect setting in which to get to know some of the people you'll be riding round France with this summer – and we always have a few alumni along on the Sunday too, who will be only too delighted to tell you their stories.
We'll be riding 60 miles on the Saturday (with an additional 20-mile loop for anyone who's feeling frisky), and then 55 miles on the Sunday, with a nice pub lunch along the way. If you're preparing for one of the shorter loops, this weekend will put you comfortably on target.
Keep your head in the game
In case you're at a loss for how to occupy your mind on these increasingly long rides, I'd recommend keeping your brain switched on, and trying to be aware of how you, your body and your morale respond to the conditions you're riding in. You'll do a lot better this summer if you get to know yourself as a rider, and are able to anticipate how you'll react to obstacles like headwinds, sleep deprivation and extreme temperatures. If you know a certain day's riding is going to challenge you, you'll be better able to nurse yourself through it, to call on the support of your fellow riders, and to keep your sense of humour when things are going badly.
You might find it useful to think about:
How your energy and motivation vary over the course of a day's riding. You might be like me, and find that your best hours are in the morning. Or you might take a while to get warmed up, but then find yourself flying mid afternoon. Lots of people have a brief slump after eating. Knowing your own rhythms will help you pace yourself, and stop you from despairing in those moments when it seems everyone else is racing ahead, and you're going backwards. Your energy will pick up eventually, and theirs will calm down, and you'll probably end the day in convoy.
What foodstuffs work for you. Having a perfectly balanced nutrition strategy is all well and good, but you might find that your stomach doesn't handle certain foods well in the middle of a long ride, or simply that your appetite vanishes and what's in your pockets no longer appeals. Use these early rides to figure out what works for you – which foods you can't do without, and which you'd do best to stay away from. We'd encourage you to stick to 'real' food as much as possible, since energy products can mess up your stomach over a few days' riding. Sarah and the crew will be laying on a banquet at each feed stop, ensuring that you have a varied and (mostly) healthy diet throughout Le Loop.
How you react to different weather conditions. We all gripe about riding in the rain, but quite a few cyclists I've spoken to admit that they actually enjoy it once they're into it, provided they have dry feet and don't get too chilly. Take advantage of the early season climactic fluctuations to figure out what you need to keep you happy when the weather starts to bite, and bear in mind that it may be very different from your riding buddies – you might be one of those hardy souls who can ride all winter in shorts; or you might find that you're always a couple of layers ahead of your club mates. Try to develop a sense of what you need to wear (and carry) to ensure you're comfortable, and take every opportunity to practice getting in and out of your overshoes without falling over – and negotiating multiple layers of kit when you stop for a quick comfort break behind a hedge.
How you deal with a crisis. No matter how well prepared you and the bike are, things will go wrong from time to time, even if it's just a puncture when you could really do without one. Keep an eye on how you react when plans go awry (or perhaps spend some time reflecting once you've got things back on track). Some people will get angry or weepy; others will panic. Some will hold it together, but then fall apart once disaster's been averted. Anticipating how you'll react when a ride goes wrong will help you to get through it, and to know what sort of support to ask for from those around you.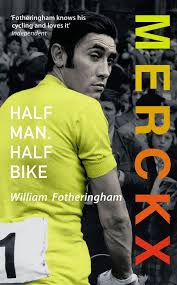 And to keep you entertained during your recovery, here's this month's book recommendation.
Merckx: Half Man Half Bike, William Fotheringham
It's half a century since a boy from Belgium won his first Tour de France, but Eddy Merckx still casts a long shadow over our sport, and is agreed by most to be the greatest cyclist that ever lived. We'll be passing through his hometown of Woluwe-Saint-Pierre on Day 1, and over the course of our three weeks' riding we'll visit many of the sites of his famous victories. William Fotheringham's definitive biography is a brilliant account of what made Merckx Merckx, and will deepen your appreciation of what it took to win eleven Grand Tours, plus just about every other race going.
Emily