Emily's March Training Advice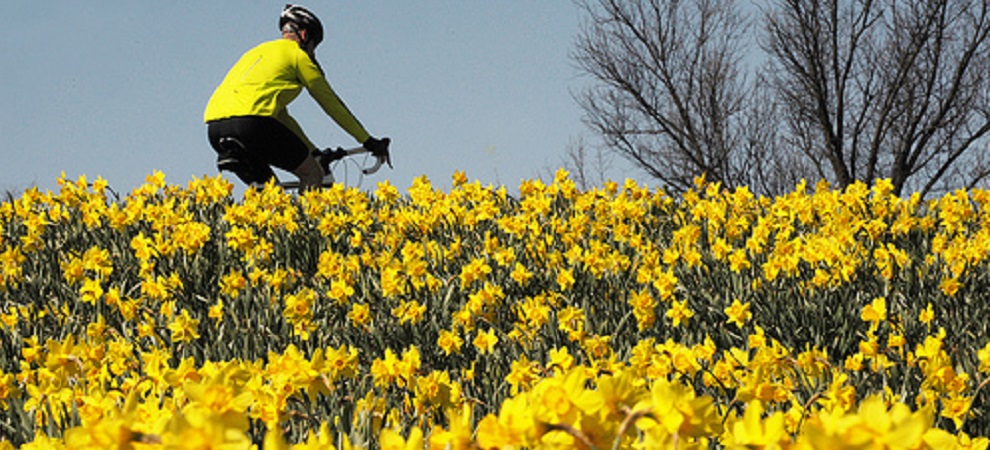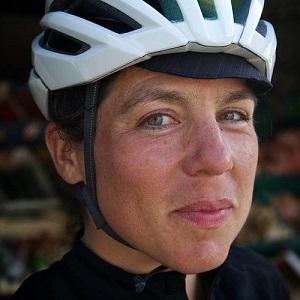 Well, for those of us riding in the UK, congratulations for battling through February, whether that's been outdoors in all weather, or you've resorted to indoor turbo trainers. Let's hope March sees calmer, dryer weather, and you can get some quality outdoor miles in the bank.
A note on winter training and flexibility
If like many of our riders, you're based in Northern Europe, you'll be all-too-aware of the havoc that bad weather can wreak on your carefully planned training schedule. Whilst I'll always encourage you to go out anyway – you don't want to find yourself halfway up a rainy Tourmalet with no experience of wet weather riding – there are days where flood warnings, high winds, or snow and ice can increase the risk to an unacceptable level, and even the most stalwart rider will think twice about leaving the house.
At times like this, I'd urge you to consider a maxim I used to follow in my ultra-racing days – just do what you can, when you can. This applies to the good times as much as the bad times. On those long slow afternoons where my legs felt like jelly, I'd keep on riding, but slow right down, and go easy on myself until my mojo came back. But at other times of day, when everything was working as it should, I'd remind myself to take advantage of the energy, and put down as many miles as I could while the going was good.
This can apply to weather too. Keep an eye on the forecast, and if there's one dry day in a week, try to shift your big ride to then – or at least spend a couple of hours making the most of the good weather. That way you can slack off with a clearer conscience on days when a bike ride seems like a silly idea.
Longer, faster, and more often
DISTANCE & FREQUENCY
If you're riding the Grand Loop – or one of the longer or more mountainous ones – you should be aiming for at least four sessions per week this month, with a mix of intensity. Shorter, faster rides will build fitness, and longer, slightly gentler ones will develop your endurance. For those working a nine-to-five, the best way to manage this would be to complete the shorter sessions (sprints, hill reps, spin classes) before and after work. If you commute by bike, you're already in a great position. And then, at the weekend, schedule in a couple of long rides.
Grand Loopers should be aiming to build up to ride two back-to-back days of at least 100km (60 miles) by the end of April, and anyone doing a shorter loop should aim for around 80km, and try to fit in at least two back-to-back days. You need to get yourself used to getting up and doing it all over again, so use March to start building up to that goal.
PACING
Keep an eye on your pace during these training rides – whether this means poring over your data at the end of the ride, or just keeping an eye on what time you reach certain landmarks. You still have plenty of time, but by June you should be aiming to average around 20kph over a day's ride. This includes stopping time, so an easy way of bumping up your overall speed is by reducing the amount of time you spend off the bike – and it's surprising how the minutes can drain away. I know endurance racers who set a stopwatch the moment they stop, as a reminder not to waste time. And it's always better to be moving, however slowly, than standing by the side of the road, so practice doing as much as you can while riding along (eating, drinking, navigating, undressing – as long as you can do so safely). A couple of racers I know follow the rule of only stopping once they've built up three or four tasks they need to do (e.g. putting their waterproof away, having a pee, turning off their rear light, topping up their food pouches). This avoids the constant faffing that can plague some riders, and can also be a good habit to get into when riding with others.
(During Le Loop I encourage groups to use a traffic light system for planning comfort breaks. If one person needs a wee, they let the group know their status is 'yellow'. Chances are one or two others will admit that theirs is as well. Once a certain proportion of the riders are on yellow – or someone progresses to 'red' and matters become urgent – the group agrees to stop.)
You may well be riding mostly alone at this point (maybe because you don't have a local group to ride with), and it's worth bearing in mind that group riding makes everything easier – so make good use of your regional WhatsApp group and maybe plan a group ride or 2. You can work together to ensure that each of you spends minimal time riding into the wind, and having the camaraderie and moral support of your fellow athletes can go a long way towards making things easier. So don't despair if your speed is stubbornly refusing to improve at this point. Keep working on it, and remember that there will be a few advantages in July (French tarmac is another) that will help with this.
And to give you something to think about on those longer rides, here's this month's book recommendation: Queens Of Pain: Legends And Rebels Of Cycling, Isabel Best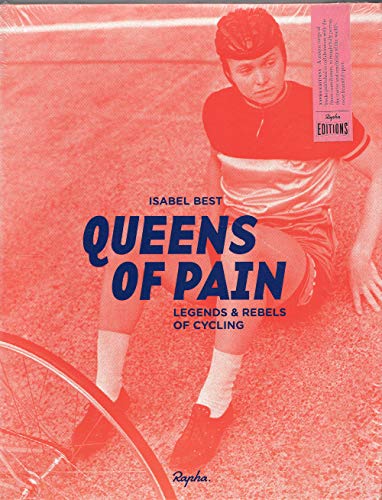 This book contains all the stories you won't hear during the Tour de France. It's generally assumed that not much has happened on the women's cycling scene over the past century, otherwise why wouldn't we know about it? Isabel Best's fantastic book puts this myth to rest – her stories of heroes like Marguerite Wilson, Alfonsina Strada and Lyli Herse are all the more fascinating for being unheard. Many of us will know of Andy Hampsten's awe-inspiring attack on the Passo di Gavia in the 1988 Giro – but did you know that Inga Thompson rode through the same storm in the Tour de la Drôme, crossing two mountain passes, and winning a pepper grinder(!) for her efforts? Or that Eileen Sheridan, in the mould of the more famous Beryl Burton, broke men's records as well as women's? If there's any chance you've been getting jaded with cycling, thinking of nothing but the Tour de France for the last few months, this book will rejuvenate and re-motivate you.
Vive Le Tour!
Emily