Emily's February training advice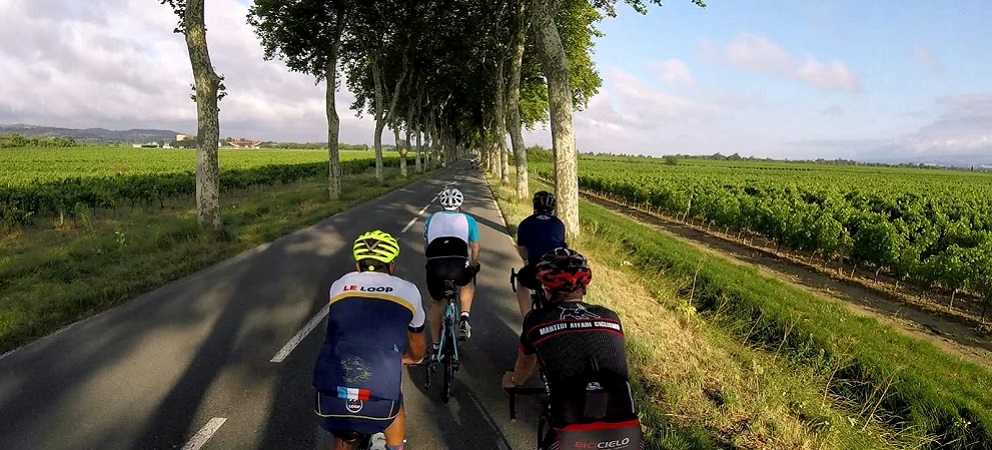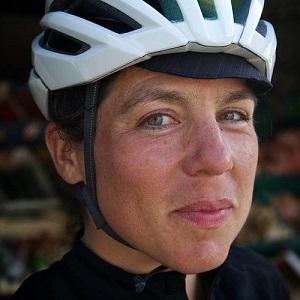 Congratulations – you've made it through January! Give yourself a pat on the back for any miles you managed to get in at this grey and miserable time of year. It might not have been as much fun as swooping along French tarmac, but every ride you completed this month will have made life slightly easier for you come July.
We're a month into your Loop year already, and most of us will be starting to get worried about how much work there still is to do before Le Loop begins towards the end of June. Five months seems both too short to expect miracles, and too long to be able to make a coherent plan to get through it. So let's break it up into more manageable segments, by setting intermediate targets.
When I've prepared for big endurance events in the past, I've generally committed to smaller events (of escalating length and intensity) every 3-4 weeks leading up to the big one – perhaps a sportive or audax, or a big challenge of my own devising. Some of these have themselves been rides I thought were impossible before I managed to complete them, and the resulting glow of accomplishment can be a welcome mental boost to take into the main event – it's helpful to know that you're capable of more than you think you are.
Setting intermediate goals also helps you to keep an eye on your progress, and see how you perform when you're pushing yourself. If you find you're not where you expected to be by that point, there are still a few months or weeks left to adjust your training plans.
This month you should, for a start, be aiming to get outside. I know it's tempting to swap a long cold ride for a turbo session, or some cross-training in the pool or gym, but this isn't just about building strength. You'll also need to get used to riding in different weather conditions (yes, it does sometimes rain in France in July, and it can get surprisingly cold on those high mountain passes), and to figure out the logistics of long outdoor rides – what sort of kit to carry, how to carry it, what to eat and drink, and how to get your bike set up comfortably and efficiently. Fixing a puncture in the rain is never going to be fun, but far better if you're not doing it for the first time halfway up the Tourmalet. (If you need any further incentive, I'd recommend this meditation from Jo Burt on "the vanishing art of just shutting up and pedalling.")
If you're riding the Grand Loop – or one of the longer or more mountainous ones – you should be aiming for at least three or four sessions per week this month, with a mix of intensity. Shorter, faster rides will build fitness, and longer, slightly gentler ones will develop your endurance. For those working a nine-to-five, the best way to manage this would be to complete the shorter sessions (sprints, hill reps, spin classes) before and after work. If you commute by bike, you're already in a great position. And then, at the weekend, schedule in a couple of long rides. Grand Loopers should be able to ride two back-to-back days of at least 100km (60 miles) by the end of February, and anyone doing a shorter loop should aim for around 80km, and try to fit in at least two back-to-back days – you need to get yourself used to getting up and doing it all over again.
And remember to work on your flexibility and core strength, whether it's via yoga classes, Pilates sessions, or asking your physio to recommend some stretches. I've been doing more and more yoga over the past few years – in classes when I can, by YouTube when I can't – and have noticed a great improvement in my comfort on the bike. Having more flexible joints means they're less likely to get injured, and enhancing your core strength means you'll be able to hold your position on the bike better, saving energy, reducing friction, and making you a more efficient rider.
In case you need any more convincing, read this persuasive article which explains why cycling and yoga belong together.
While we're in the business of setting targets, let's talk about what we should be targeting. Much as it's tempting to stick to the areas of cycling we're already reasonably good at, what we should really be doing is focusing on the bits that need more work.
As we all know, the only way to get over your fears and aversions is to face up to them. Plan one session a week to address your problem area, set yourself mini targets (e.g. "I will cut 30 seconds off my time on that hill," or "I will go tackle that climb 3 times this month"), and make sure you reward yourself once you've hit them. If this strategy results in a couple of minor meltdowns – this may sound strange, but – so much the better! You'll have enough on your plate in France in September, so better to get the crises of confidence out the way now.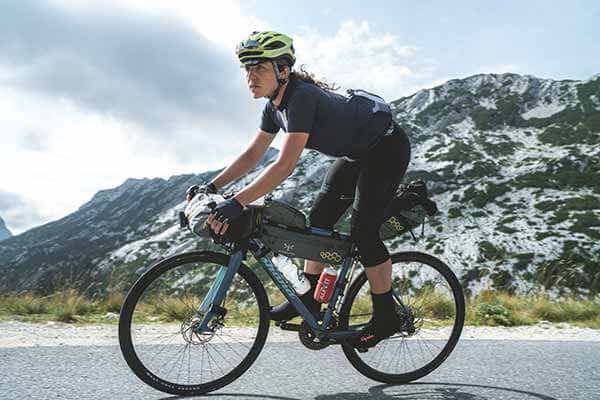 With that in mind, this month's book recommendation will help you get your head (and legs) around the intricacies of training for a long-distance event.
Endurance is all in the mind – or so we're told by some athletes, whereas others insist that, vital though it is to build mental strength, it is always ultimately the body that will give out first. The answer, of course, is that it's rather more complex than this.
Alex Hutchinson's brilliant exploration of our limits and capacities is full of anecdotes, hard data, and numerous studies and theories that don't conclusively answer the mind vs. body question, but certainly give the amateur athlete a lot of food for thought, and have helped me to overcome some of my limits, work within others, and to understand myself better as a cyclist.
Endure is a great book to read at this stage of your training, and you may well find yourself coming back to it again and again over the next few months.
P.S. Buy it through Waterstones and claim an easyfundraising donation in the process!
Vive Le Tour!
Emily