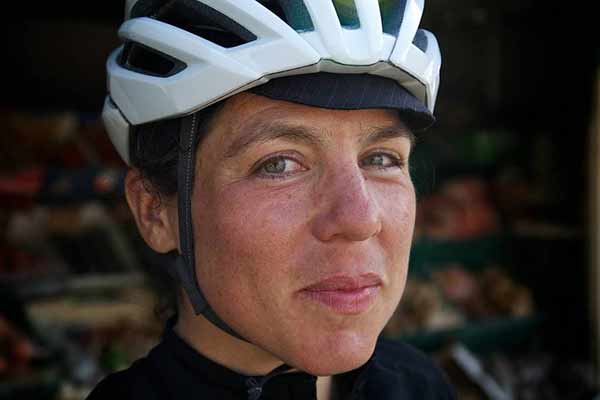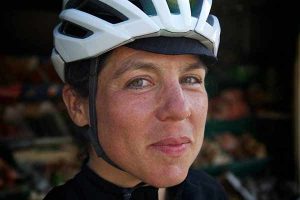 Hello! This is the first of my monthly training blogs, to help you get body, mind, bike and spirit ready for your Le Loop adventure this summer.
This may be the biggest thing you've ever attempted on a bike, or you might be perfectly accustomed to riding back-to-back 200km days over mountains in 30-degree heat. I'll try and make my advice relevant to as many people as possible, but of course you may want to take it with a pinch of salt if you already have your own tried-and-tested training plan, and you might not need to take things quite so seriously if you're riding a two-day loop rather than the whole thing. (Though I'll always encourage you to get out on your bike as much as possible, no matter what you're training for!)
Get yourself outside…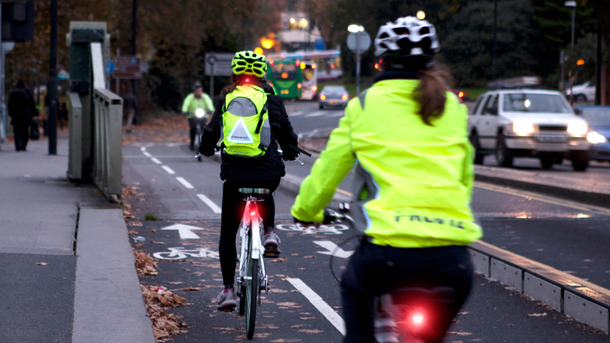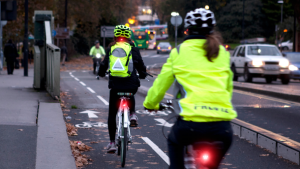 I find training in January both easier and more difficult than the rest of the year. It's difficult because (if you live in the UK) the weather's usually cold and wet and windy, the days are short, there's mud and ice all over the roads, and all you really want to do is curl up at home and watch movies. But it's easier because the bar really is low at the moment: January is all about long slow winter miles. It doesn't matter so much about the quality of these miles – you can do them at a snail's pace with regular cake-stops, cram them into a few big rides or eke them out over multiple smaller outings – all you really need to worry about is racking them up, and creating a good base that you can build the rest of your training on later in the year.
It's up to you how you get the miles in. Some people will carry on commuting by bike through the winter; others will schedule in one big ride every weekend. You might find that setting a weekly target works for you, or you might prefer the freedom of just riding for hours without having to worry about your numbers. Think about the part cycling plays alongside the rest of your life. For some it's a chance to escape and be solitary for a while; for others it's a means of catching up with friends and club-mates.
If you're craving a bit of company for those long slow miles, check out the Performance Cycles Winter Sportive Series – informal monthly events with a marked route, mechanical support, and hot food and drink waiting for you at the end. These guys also own the Cirencester bike hub that we use
…and also stay indoors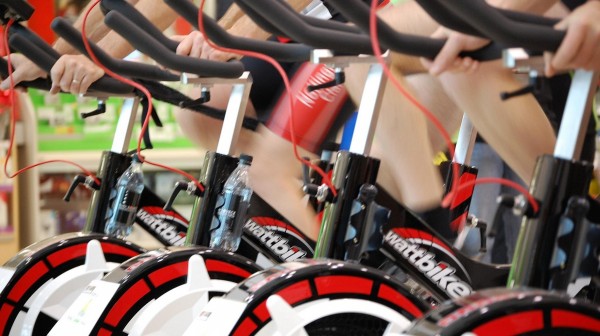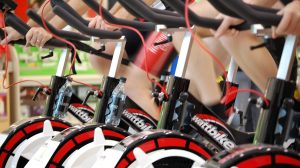 I'll always encourage you to spend as much time cycling outdoors as possible (it gives you so much more than just increased fitness), but inevitably at this time of year a lot of people will turn to their turbo trainer – it's a good way of squeezing a quality session into a busy schedule, and means you can keep your training up even when the roads are knee-deep in snow.
If you plan to use the turbo as a regular part of your training, you'll probably find it useful to figure out your maximum heart rate, and establish your training zones. There's an explanation of how to do this here. You can do it on your own, with a heart rate monitor, you can find a gym with a Wattbike and conduct a ramp test, or you could enlist the help of a coach or personal trainer. British Cycling now recommends testing for functional threshold instead of heart rate, which involves slightly less suffering – you can find out more here.
Turbo sessions work best when you set out a clear objective – it's not enough just to climb on and pedal for an hour. Later in the year you may want to isolate specific aspects of your performance to work on (e.g. cadence, strength, speed), but for now it's all about endurance. Here are a couple of sample workouts:
Session 1 – approx. 1 hour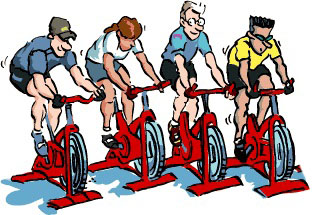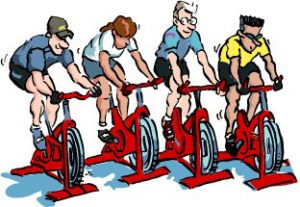 10 min – warm-up: gently spinning legs; increasing heart rate
15 min – 70-80% max. heart rate
5 min – recovery: steady spinning
10 min – 70-80% max. heart rate
5 min – recovery: steady spinning
5 min – 70-80% max. heart rate
10 min – warm-down: gently spinning legs
Session 2 – approx. 2 hours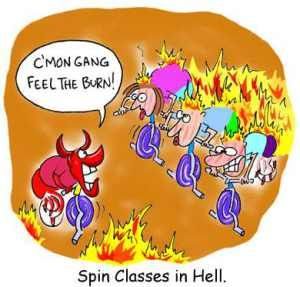 10 min – warm-up: gently spinning legs
40 min – 60-65% max. heart rate
5 min – recovery: steady spinning
30 min – 65-70% max. heart rate
5 min – recovery: steady spinning
20 min – 70-75% max. heart rate
5 min – recovery: steady spinning
10 min – 75-80% max. heart rate
5 min – warm-down: gently spinning legs
It's not vital to use a turbo trainer – so if you glazed over during that last section, don't worry. And if you want to have a go, but don't have one at home, I'd strongly recommend attending some Wattbike classes at your local gym. It's easier to learn things in a group environment, and a good instructor will help you get your head round the mysteries of intervals, zones, HRMs and FTPs much quicker than you would on your own.
Don't be an ostrich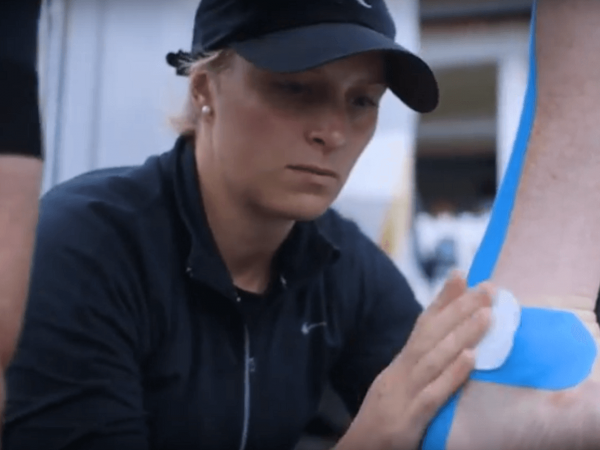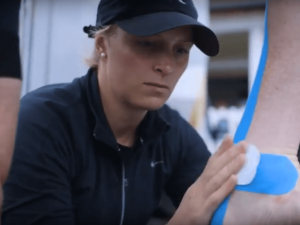 Preparing for a multi-day event like Le Loop isn't just about increasing your fitness and endurance. You'll also need to make sure you're as comfortable as possible on the bike, both physically and mentally. Minor gripes like saddlesore or a stiff back can be ignored over shorter distances, but quickly get out of hand after several days' riding, especially when other factors, like exhaustion and dehydration are taken into account.
Tempting though it might be to dismiss minor aches and pains, I'd recommend you pay attention to them now, while there's still time to sort them out. It could be that a bikefit, or a few sessions of massage or physiotherapy will put you on the right track, and save you significant amounts of time and money in future, not to mention improving your chances of completing (and enjoying) this summer's ride.
Now is also the time to get into good self-care habits, and work on your flexibility and core strength – both of which will make a huge difference to your comfort and wellbeing over big kilometres of cycling. There are various ways of approaching this, and as always, it's best to figure out what's going to fit in around the rest of your life and commitments. When I lived in London I could access unlimited yoga and Pilates classes, and book a massage whenever I needed one. Now that my location and budget have changed, I use a lot of online yoga videos, and have developed a love-hate relationship with my foam roller. I've also evolved a nice little end-of-ride ritual where I spend five minutes or so stretching out my quads and hamstrings, while I drink a cup of tea or a recovery shake. It may take some trial and error, but once you've figured out what works for you (and what you actually enjoy) you'll be much more likely to stick to it.
Everyone's different. As you plan out your training, be aware of what your own specific needs and preferences are. Some people benefit from one-on-one attention from a coach. Some prefer the freedom and responsibility of charting their own course. Others thrive in a group environment.
In next month's blog post we'll talk about getting to know yourself as an athlete, identifying your strengths and weaknesses, and setting targets.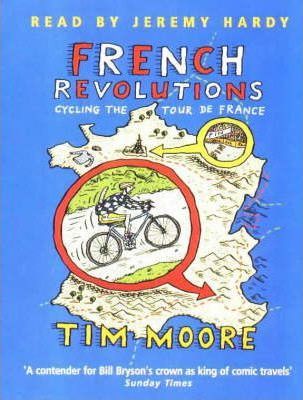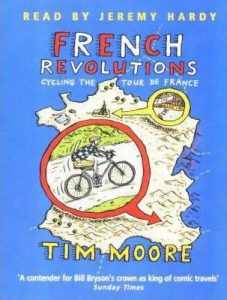 But for now, here's January's reading recommendation. I'll be suggesting a different book every month, to give you a bit more background on the Tour de France, and cycling in general.
French Revolutions, Tim Moore
A chronicle of Moore's ill-advised attempt to ride the entire route of the 2000 Tour. It's an indulgently hilarious read – just the thing to raise your spirits in the dark winter months – and his almost complete absence of training will make you feel smug about how much further than him you've already got. Well done you.
Emily