Emily's December Training Advice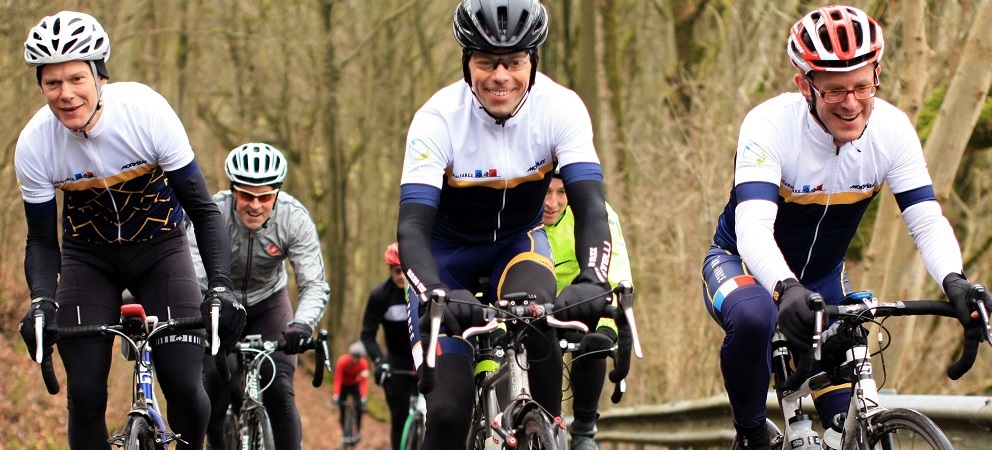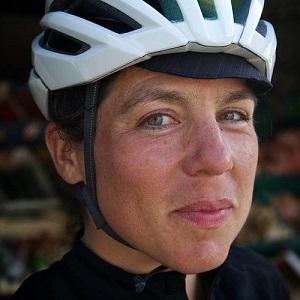 So, the route's been announced (and oh my goodness, isn't it an exciting one?), you've paid your deposit, and now all that stands between you and France (or Spain!) are seven-and-a-bit months of training. Oh, and winter.
Worry not, my friends. You have plenty of time to get into tip-top shape for next summer, as long as you can manage to carry on riding through the darker, colder months. Here are a few tips to keep you on track:
Make the most of the good days. Riding through a crisp, bright winter's day can lift your mood for the rest of the week – and more importantly, remind you why you love cycling in the first place. This is a feeling you can bank, to help you through the bleaker days that inevitably lie ahead.
Face up to your reluctance. There are always at least a dozen excuses for not going out when the weather's bad, or when it's dark. Make sure you tackle them head-on, and turn them into challenges if necessary. Work on finding the best layering system to keep the cold out, and the thickest gloves to keep your fingers alive. Invest in extra lights for the dark evenings and mornings. Set up a bike wash area at home, so that you won't be discouraged by muddy roads.
And if you really can't face it? If you don't have a turbo trainer, and you don't want to invest in buying one, why not rent one? Our friends at Turbo Trainer Hire helped us to put this blog together for you to show the advantages of hiring. Use our link in the blog to hire from them and they'll make a small donation to WWMT too! Win win.
Set yourself some long-term challenges. You may already have a few events in the diary for next year. (In my last blog post I recommended giving yourself stepping stones – intermediate challenges of increasing difficulty, to give you more manageable targets.) Now is also the time to seek out a few local features (a steep climb, for example, or a particularly windy stretch of 'A' road) on which you can measure your progress over the coming months. So much the better if it's a hill you can't currently get up, or a segment that makes you feel weak and slow and pathetic. Acknowledge these struggles, and then keep at it. In a few months' time you'll be able to breeze along the same road, and wonder what all the fuss was about.
Introduce a reward system. It's generally acknowledged that anyone who rides in foul weather is a superhero, and deserves all the cake (#chappetite), new socks and Mallorcan training camps they want. Cycling though winter is hard work, and you should reward and incentivise yourself as much as you possibly can, within the constraints of reason and budget. This might involve ordering a weekly takeaway after your longest ride, treating yourself to new kit when you hit certain milestones of distance or fitness, or something as simple as putting your pyjamas on the radiator before you go out.
And perhaps the most important advice of all – share your struggles and triumphs with other riders, be it your club mates, members of the Le Loop Strava group, or the fellow commuter you fist-bump at the traffic lights. You're not alone, although it may sometimes feel that way. And you'll get to enjoy the fruits of your labour when you soar through sunny French mountains next summer.
A bientôt!
Emily