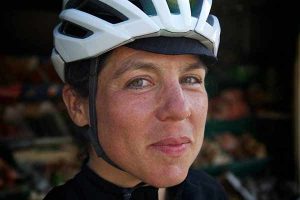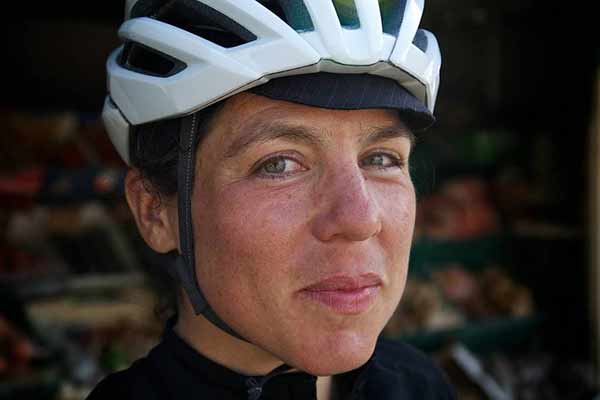 Well, if you're still out riding your bike in this weather, I salute you. If you've been doing your best, but finding yourself thwarted by cold winds and icy roads – don't worry, you're not the only one.
A note on training through winter
It's hard to keep up a training regime when the weather's being as uncooperative as it has been lately. I've been getting through it by using one of the mantras that's got me through long-distance races – just do what you can, when you can. This means taking advantage of the good times as much as it does nursing myself through the hard times. If there's one day in a week when the wind dies down, the roads are dry and I'm ready and raring to go, I'll make the most of it – even if I wasn't necessarily planning a long ride that day. This means that, when it's blizzarding it down outside and I can only ride for an hour before my toes fall off, I can slack off with a clearer conscience.
There are also (apparently) alternatives to cycling that aren't quite so torturous in cold weather. Running is slower (so you'll have less wind chill), and you'll get a decent workout in less time (so you can get back to your warm house quicker). Swimming can happen in a heated pool, and is a great way of building endurance and stretching out your muscles. If you're going to take this opportunity to spend a bit more time with your family, I've found that sledging (and running up a steep slippery hill in between each run) can be surprisingly good exercise.
There's also the trusty turbo, and if you haven't already, now might be a good time to go and sweat in good company at your local gym or Wattbike studio.
The long-range forecast says that things should be more-or-less back to normal by mid-month, so with a little creative cross-training, there's no reason why you shouldn't be on track to hit March's targets.
Backing it up
Now that the weather's set to warm up (eventually), it's time to get used to back-to-back days in the saddle. If you're riding the Grand Loop, you'll have nine days on the bike before your first rest day, so it's important that you're accustomed to getting in from a ride, showering, eating, sleeping, and then getting up and doing it all over again. Distance is less important at this early stage, which makes the back-to-back thing slightly easier – two consecutive days of 100km will fit into your diary much more readily than three 200km rides in a row.
That said, by the end of March Grand Loopers should aim to have ridden 150km (that's approximately 100 miles) two days in a row, including at least 2,000m of climbing.
A very good stepping stone towards this target is our Cheltenham training weekend at the end of March – and this is also your first chance to get to know some of the people you'll be cycling through France with in July. Please do join us if you can – it'll be a lot of fun, and you'll probably find out you're in much better shape than you thought. (And in the unlikely event that you're not, we'll be able to help you plan out the rest of your training so that you're definitely ready by July.)
We'll be riding 60 miles on Saturday (with an additional 20-mile loop if you're keen), and 55 miles on Sunday. If you're preparing for one of the shorter loops, this'll put you bang on target.
Know thyself
Although it's tempting to give up on leaving the house entirely at this time of year, I'd re-emphasise how important it is to get yourself used to the rhythms of outdoor riding – and the simple fact that you can't control the natural environment as easily as you can your own living room.
As well as improving your fitness, a crucial part of your preparation should be getting to know yourself as a rider – which will include:
Figuring out how your energy levels typically vary over an all-day ride. Some people sprint off at the start, but find themselves flagging towards the afternoon. Others take a while to get warmed up. I tend to have a slow couple of hours after lunch. Knowing and anticipating your high and low points will help you to pace yourself over the course of a ride, and stop you from beating yourself up quite so much when you find yourself hitting a difficult patch.
How you respond to various sorts of weather. For some riders a pair of shoe covers can make the difference between completing a ride and bailing out with frostnip; others find they're always at least two layers ahead of their riding buddies. Riding in different weather conditions will help give you more of a sense of what you need to wear and carry in order to keep yourself comfortable, as well as giving you a chance to practice dressing and undressing as you start a long descent, or stop for a quick comfort break behind a hedge.
How you deal with a crisis. No one wants their ride to go wrong, but if something does happen, it can be a useful opportunity to recognise how you react to a crisis, even if it's just a puncture when you're running late. Anticipating that you'll be momentarily angry, or weepy, or panicked, will help you to deal with these feelings better, take a deep breath, and then plough on with finding a solution.
What sort of food works for you. The basics of sports nutrition are fairly straightforward, and you probably know them already. (It tends to boil down to 'carbohydrate for energy, protein for recovery'.) What you might not know so well is how your body handles eating over the course of a long ride, since everyone's digestive system is different. As you start to increase the distance you ride, you may find you lose your appetite, or struggle to get in enough calories to keep you going. Use these early rides to experiment with different foodstuffs, and figure out what quantity and frequency works for you.
(A note on Le Loop food: Sarah and the team lay on a wonderful spread at each food stop, and I'd strongly recommend you get yourself used to eating 'real' food, rather than subsisting entirely on caffeinated energy products. These are likely to mess your stomach up over a multi-day ride, and are expensive and much less enjoyable.)
The F word
Training – especially for a ride longer than you've attempted before – is about finding what works for you, as well as just increasing your fitness. So inevitably there will be an element of trial and error, and sometimes (deep breath) actual failure.
It's easy to beat yourself up when you've made a mistake, or that you've not hit a target you set for yourself, but this just wastes more energy. Instead, look on each failure as an opportunity to learn, and a valuable part of the training process, as you now have conclusive proof of what doesn't work. Often getting something wrong will be just one step along the path to getting it right.
Sometimes it might be more complicated than that, and you might find yourself having to realign your expectations of yourself. This can be a difficult (though ultimately rewarding) mental journey, and definitely one that it's best to start in training, rather than on Le Loop itself.
And with that in mind, here's this month's book recommendation:
Lanterne Rouge: The Last Man in the Tour de France, Max Leonard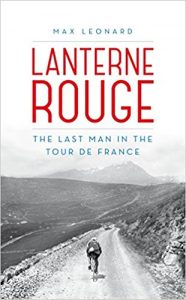 "I was bored of listening to winners," says my friend Max, at the beginning of this wonderful book about the unsung heroes who finish cycling's greatest race in last place. Not only does he shine a light on some of the unsung heroes of the Tour's history; he also offers a lot of insight into the stamina and persistence that kept them going when there was no hope of distinguishing themselves, and when many others would have given up. It isn't always about winning, I realized as I read it. In fact, many of the most inspiring stories come from failure.
Emily