There's a strong case to be made for starting a blog or vlog to record and share your epic Le Loop adventure. Every year we relish the efforts of our riders and have showcased some of the best here: Riders' Blogs Showcase
For some, it's a great way to record a significant milestone in your cycling 'career'. For others, it a way to help engage with potential sponsors and keep everyone up to date on your progress. For potential riders considering take part in Le Loop in future years, they're a fantastic way to really understand what it's all about out on the road. We know it's not for everyone, but if you fancy giving it a go we really encourage you to embrace the idea! It should be fun and rewarding! So we've put together some handy hints to help you decide whether to do it and some useful pointers:
What to do and what NOT to do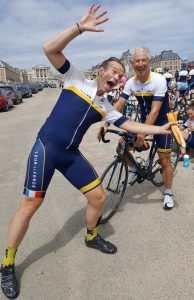 Be creative! We know that you are passionate about cycling and your bike, but chances are, your audience have vaguely heard of 'Froomey' and the Tour de France, but not much more than that. So don't assume they'll understand what you're taking and on don't be a cycling bore! You may think your cadence, heart rate, chainset, carbon wheels etc are all fascinating, but your audience probably doesn't (I know  – philistines!). You don't have to be a stand-up comedian or a poet – but do think carefully about what is interesting or entertaining for your audience.
There's nothing worse than a blog that starts and then … just fizzles out! Particularly mid-tour. So if you decide to do this, make a real commitment to it. This means you must be realistic about what you take on. Some riders end each day on their laptops writing wonderful blog posts that amuse, entertain, record the day and more. But that can mean they're up a bit later than everyone else to get it done, when sleep is a precious commodity. The result is a wonderful record of their ride and a huge support team back home following their every word and sending messages of encouragement, so it can be well worth the effort. Others will post a couple of photos and a line or 2 on twitter each day. It's up to you – but whatever you start … finish it.
Several of our riders have turned their blogs into books for friends and family on their return. It's easy to do and gives you a permanent, hard copy of your adventure. We'll have some hints and recommendations on this when the time comes.
Choose your platform
There are masses of simple free blog providers out there – just choose one from a quick google search (eg. wordpress, blogger, Wix … there are many to choose from)
Facebook offers a very simply way to blog directly from your phone while on the road – you can even live stream a video. Set up a page for the event if you like – and that way your friends and followers will be instantly informed when you post anything. Photos too can all be easily loaded. Having a facebook page for this blog is a useful way to share news without having to connect supporters with everything else that is going on in your life that you share on facebook (which might be more appropriate if you're asking lots of colleagues and clients to follow you).
Twitter and Instagram. Both also good options if you're happy to miniblog – you don't have to write a dissertation every day! One of the funniest blogs we've had simply recorded a few simple statistics each day: mileage, hours on the road, general physical condition (always highly entertaining), roadkill noticed, colour of wee (and therefore level of hydration) and favourite post-ride drink (always something local) – simple, but effective and amusing. The lesson? Be creative.
Vlogging has become incredibly easy. There are loads of apps out there – try a couple and see what suits you. You can even just take a bunch of footage and the app will spit out an edited video for you if you don't have time to tinker with it yourself. Or use Facebook to live stream a video – you can use it to update folk and to make a straightforward plea for donations (or a funny one). Or you could say 'If I get £x in donations between now and the end of the month, I'll do Y'. We'll leave the rest to your imagination! Wherever you vlog, make sure you share it far and wide through whatever social media streams you use.
Use images
Photos and videos are more engaging than straight text, so make good use of them. Smartphones have incredible cameras on them so it's easy to take glorious high quality photos.
Take a second to share your status
Posting a status on Facebook, Twitter or Instagram immediately updates everyone about your training and fundraising. You could even write a few chosen posts in advance, and drip-feed them over a week or so to help raise awareness for your efforts on the bike as well as charity news updates. We post news from the charities regularly on facebook, so there's always content you can easily share.
Link it all in
Don't forget Linkedin. Make sure your business contacts know what you're doing, provide status updates and link to a blog or your Virgin Money Giving page for more information.
Mind your Ps and Qs
Post a personal thank you to anyone who donates to you on your Facebook page or wherever you're blogging. It's nice to be nice. Plus it keeps your fundraising front of mind without having to ask for donations all the time.
That's quite interesting…
Post facts on Facebook about WWMT/Le Loop/training with a link to your fundraising page for more information. The more interesting and detailed, the more likely people are to go to your page. We'll be posting plenty of content on facebook and in our own blogs on the website that you can easily share with your supporters.
The practical bit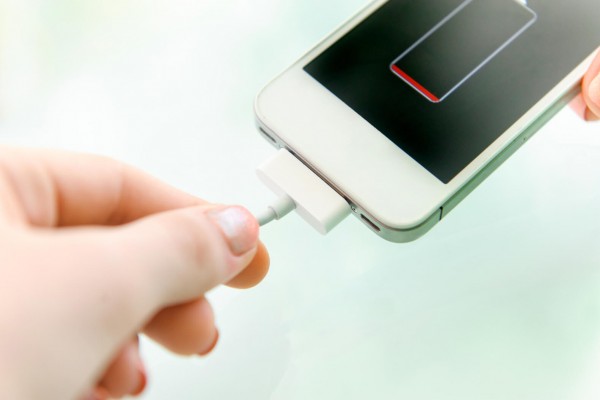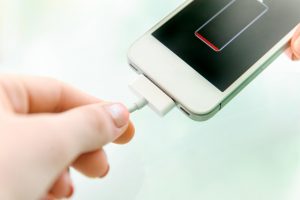 The good news is that you no longer need to worry about extortionate roaming charges while on tour … but you might want to take a careful look at your data package and maybe boost it while you're riding in France so that you have plenty of data available for your needs. A spare battery for your phone is also not a bad idea, particularly if you're taking lots of photos and videos which can suck up data and power faster than you can pedal.
While most, if not all of the hotels have decent wifi, the reality is that 80+ riders all trying to get online at the same time in the evening will make wifi slow. Bear this in mind and be prepared to use your mobile phone to toggle if needs be. It can be frustrating to have written your fabulous blog, but then not be able to upload it.
The fun bit
The most important thing is to have fun with it. If you're having fun, so will your audience. Enjoy it – it's enormously rewarding and satisfying. Taking the time to reflect during your months of training and particularly on each day of the tour gives you the chance to really soak up the experience and share it with all those people back at home who have been supporting you for the past few months. They'll love you for it!
Let us know!
We want to know if you're blogging or vlogging – so send us the link! And we'll add you to our current list of bloggers & vloggers on our 'About Us' pages (and if we LOVE it, we'll add you to our showcase!).
GOOD LUCK!