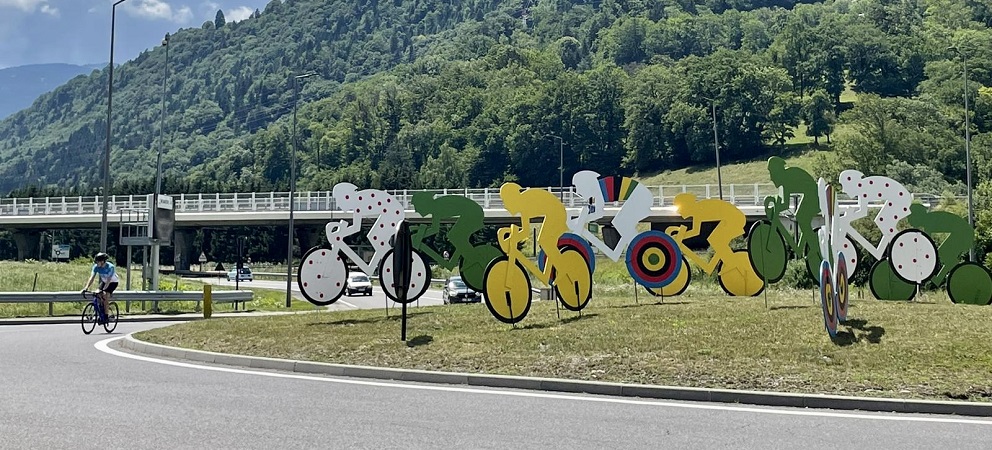 Now we've had a bit of time to digest the route of the 2023 Tour de France (and a staff weekend to discuss the bits everyone's most looking forward to), we thought we'd share our thoughts and perspectives…
Emily Chappell, Lead Cyclist
Col de la Loze. We missed out on this brand new climb in 2020 – now we get to ride it, in all its high-altitude, high-gradient glory.
The Vosges. Every time I revisit this quiet region, with its long leafy climbs, and spectacular summits, I love it a little more.
Coffee Ian, Feedstops 2 & 4 van
The Spanish and French coastline; I'm a big surfer so I'm looking forward to seeing all those waves while serving coffee to a load of smiling cyclists
I'm also hoping for a feedstop 2 location at the top of an epic Alpine climb – but maybe without the herd of horses that tried to eat our sandwiches last year!
Sarah, Tour Manager
Volcanoes! I've been to the area around Puy de Dome and Issoire on holiday and loved it, so a chance to go back on Tour is a big win.
The Rhone Valley; whilst the mountains are very special, I love the stages where we wind through vineyards and soak up a bit more of the holiday feeling.
Dr Fi, Tour Doctor
Grand Colombier, because I love any climb with a load of switchbacks – it makes me think of the Tour and somehow seems extra French
Stage 20 because it looked amazing in the 2022 Tour de France Femmes and I've wanted to go ever since.
Gwyd, Signing Car
The Pyrenees because the roads are quiet and we won't need many arrows those days (haha)!
Sunrise in the Alps – one of the nice things about getting up so early to drive the signing car is seeing the sunrise in different parts of France. Fingers crossed for clear skies.
We're all looking forward to seeing you on Tour next summer!