Route Blog Stage 13. Chatillon sur Chalaronne – Grand Colombier. 138km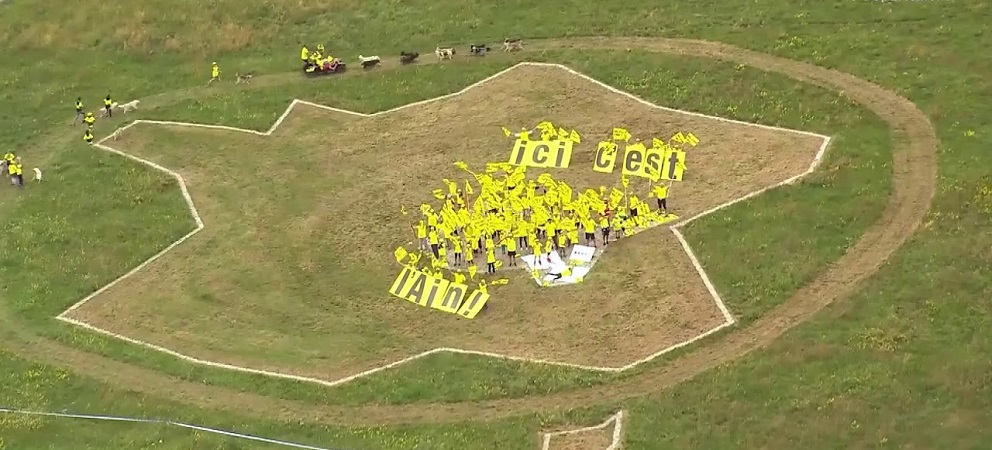 Between December and June, we're going to blog, one stage at a time, about the 2023 Tour de France route. You'll find stage descriptions for every stage on our Route page.
Today is a stage in 3 parts!…
The first part is flat, properly flat. We pass through France's wetlands, with hundred of lakes that are home to fish, waterfowl and more birds than anywhere else in France. The "Parc des Oiseaux" is home to over 3,000 birds from 60 species and welcomes over quarter of a million visitors each year.
We move east from here, into the second part of the stage which sees us approaching and climbing the Hautville-Lompnes plateau. You can see it from a long way off and the 700m of non-stop altitude gain will look quite imposing. The hill contains marble deposits, some of which have been quarried and used in buildings including the the Empire State Building in New York City and the Kōkyo Imperial Palace in Tokyo.
These days, the plateau is home to a ski station where you can cross country ski as well as downhill. In the summer, it's the hiking and fishing that draw people for holidays in the fresh air as well as a casino for those who need an extra thrill.
We're in the Jura mountains now, and more specifically, the Ain department. For the last decade, this department has made a huge effort to become a cycling destination with a marketing campaign (strapline "Ici, c'est l'Ain"), its own "Tour de l'Ain" which attracts world famous cyclists for 3 days every August and plenty of well marked routes and itineraries for those on two wheels.
The third and final section of this stage is a spectacular descent from the plateau down to 200m in altitude and then straight up the Grand Colombier climb where we gain 1250m over 17 exhausting kilometres, with views far and wide. Although the Tour has visited seven times since 2012, this is only the second stage finish here and for all of us, it will be extremely memorable.
This stage is part of the following Loops: Second half, Middle Mountains, Mountains Week, Alps & Grand Loop.
Don't just watch it; Ride it!