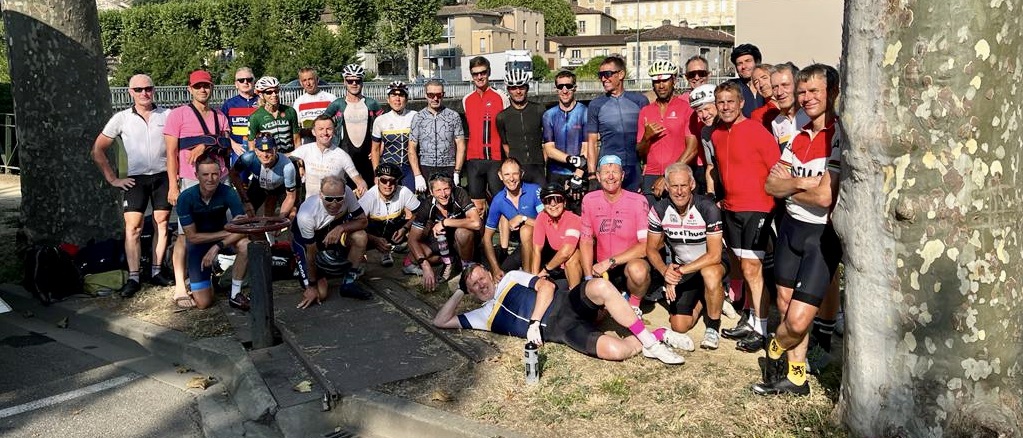 On behalf of the team at Le Loop and the Trustees of the William Wates Memorial Trust, we are absolutely delighted to announce our total fundraising for the 2022 Tour.
You wonderful people have raised a staggering £485,320! Bravo!!
We usually consider £400,000 to be amazing, so to be so far above that is the best possible news for the William Wates Memorial Trust. It means that far more money will go to charities like the ones you met on Tour.
This superb result is testament to your commitment and dedication to the wider ideals of Le Loop and WWMT: the belief that by realising our own cycling dreams and ambitions, we can help seriously disadvantaged young people to realise theirs. It's difficult to express our gratitude sufficiently – but thank you.
We received a wonderful letter from Ben, the young charity visitor from Youth Adventure Trust who joined us on Tour on stage 5. He said:
"To the whole of the team of riders: you are a truly unique, dedicated and friendly group of individuals. I respect your selfless and hard working nature – these attributes combined makes you a group of totally amazing people – I wish you all the best of luck in the future and wish you all the best in your cycling endeavours".
Hear hear!
We would love you to see first-hand how the funds you've raised help the charities we support. There will be a number of opportunities to do that over the coming weeks and months, so please keep an eye out for more information. If you would like us to arrange a visit to a specific charity, please drop Kate a line and we'll be very happy to organise that for you.
A word from WWMT Trustee and Chairman of Le Loop Rick Wates
"After a difficult two years it felt very special to get our riders back on the road in 2022. It wasn't all plain sailing but the end result was a huge success which was testament to the fortitude and resilience of our riders and team. Over the years we have now completed 11 tours, hosted 1700 riders, ridden 231 stages and raised £4.48m. Le Loop is a wonderful event and so much good has come from it. My family, and all of our charities, are very grateful to all of you for your outstanding support of the William Wates Memorial Trust. Onwards and upwards!"
Vive Le Tour!