Alternative Advent Calendar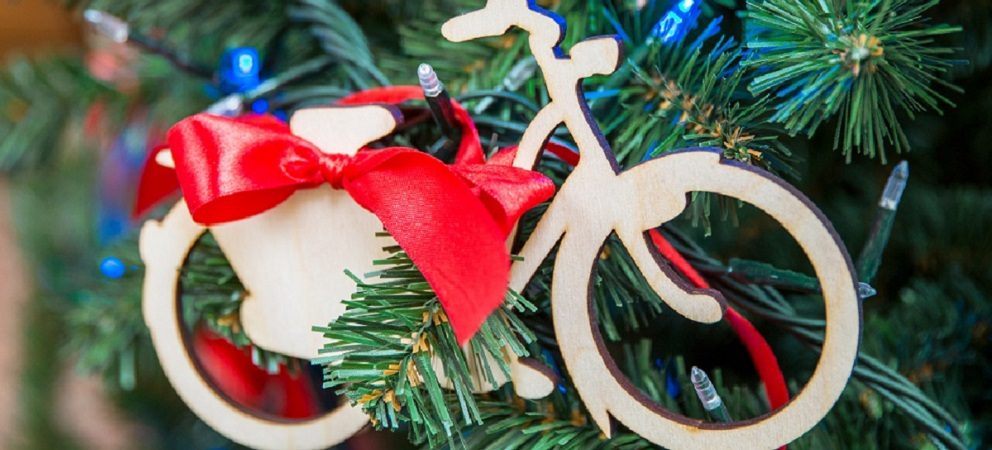 Try this to generate donations in the lead up to Christmas – a daily advent message to every one of your donors – and the best bit is, we've done all the hard bit for you!
You know the concept of a traditional advent calendar: 25 windows to open with anything from a Christmas picture, to a chocolate or even a bottle of gin inside! Here's our own fundraising take on it and we're going to give you everything you need to make it as simple as possible:
Invite your friends to donate** – in return, they receive a daily email with something festive, fun, wintry or just heart warming – a little treasure in their inbox every day.
We've created all 25 advents – you just get your email list ready, then send! (Warning: on 25th we suggest you record your own message of thanks and Christmas wishes … you've got until then to work on that!).
We've even created the email you send out to them to get the donations ball rolling – see below**
Obviously, you can adapt anything we've suggested here to make it your own, but if time is of the essence, then you can literally cut and paste away. So here goes!
Step 1
Email all your favourite contacts to explain your take on the traditional advent calendar. Suggested text:
Dear xxx
With 1st December just around the corner, I'd love you to take part in my fundraising Alternative Christmas Advent Calendar! Ho ho ho!
Let me explain:
Next summer I will be riding xxx stages of the actual Tour de France route with Le Loop, raising £xxx for the wonderful William Wates Memorial Trust (WWMT) which helps the most disadvantaged young people keep away from a life of crime and violence and fulfil their potential. This is achieved by giving grants to charities that engage young people through the mediums of sport, arts and education.
Here's how you can help, while enjoying the build up to Christmas Day!
Instead of opening a little window on an advent calendar, you'll receive an email from me every day with something festive, fun, maybe wintery or simply heartwarming. Sometimes it will be useful … sometimes it will just make you smile. A little treasure every day to help you count down to Christmas Day and to say thank you for your support.
It's entirely up to you how much you'd like to donate. Every penny will go towards my fundraising target but more importantly, it will help young people who don't have the advantages in life that most of us take for granted.
Just log onto my fundraising page BEFORE 1st DECEMBER, make your donation (however large or small – just make sure you leave your name, or let me know if you prefer to remain anonymous on my page) and wait eagerly for the first email on 1st! And if you know someone who you think would enjoy this too, please forward them this email (but see the P.S. below!).
Insert Link to your fundraising page (make sure you've activated your page – see your activation email from kate@rideleloop.org).
Thank you for your support and I really hope you enjoy this Alternative Christmas Advent Calendar!
MERRY CHRISTMAS!
P.S. WWMT cannot share your email details with me due to data protection – so if you have received this email because a friend has forwarded it on to you, please send me an email once you have donated, so I can make sure you receive your daily Advent treat!
Step 2
Send them a nudge email in a couple of days if they haven't yet donated. It's ok to nudge – statistics tell us that it can take up to 3 nudges before someone donates.  But make sure it's fun and friendly. Suggested text for that 2nd email:
Dear xxx
Don't miss out on the delights of my Alternative Christmas Advent Calendar this year. Donate before midnight on 30th November onto my fundraising page (insert link) and you can look forward to receiving a little Christmas cheer by email each day of December until Christmas Day itself as a thank you for your donation.
It's entirely up to you how much you'd like to donate. All funds raised will support the William Wates  Memorial Trust which helps young people who don't have the advantages in life that most of us take for granted.
Ho Ho Ho! Merry Christmas!
Step 3
Make a note of each donor and add them to your Advent email list.
Step 4
If you're super-organised, you can draft your daily emails in a single effort (then you just hit 'send' on the correct morning – or schedule them to send each day if you can) … or you can just make it a little daily ritual.
Step 5
We've created all 25 emails for you here. Just cut and paste them into your emails, add your recipients (blind copy, of course) and away you go! Obviously you can adapt any content as you see fit. Just make sure it's something cheerful and fun or heartwarming.
December 1st:
Merry Christmas and welcome to day 1 of this special Advent Calendar. Today I hope you'll enjoy this charming short film about love and the passage of time: 1st day of Advent
December 2nd:
Day 2 and it's time to spice up your Christmas preparations with this delicious Spiced Christmas biscuits recipe – you can even prepare the dough in advance and freeze it for use closer to Christmas day. Enjoy!: 2nd day of Advent
December 3rd:
Day 3. Christmas wrapping can be a bit of a chore, but for someone extra special, why not go the extra mile with this clever origami gift wrap idea (make sure it's a box-shaped present!!): 3rd day of Advent
December 4th:
Welcome to day 4 of your alternative Advent Calendar – the one that genuinely benefits those less fortunate than we are, by supporting them through your donation to the William Wates Memorial Trust. THANK YOU!
The best gifts often aren't the expensive ones. This is a cute short animation that will help you think creatively about your presents (and your friendships): 4th day of Advent
December 5th:
It's day 5 of your Advent Calendar – so let's celebrate with 5 of the best Christmas cracker jokes:
1. Why did the lobster blush? Because the seaweed
2. There are 2 fish in a tank. One says 'How do you drive this thing'
3. Why did the golfer wear an extra pair of trousers? In case he got a hole in one.
4. What tool do you need for maths? Multi-pliers
5. Why are eagles cleverer than chickens? Ever heard of Kentucky Fried Eagles?
December 6th:
Welcome to day 6 and we're feeling crafty! Get creative with the family and try this origami Christmas bauble for your Christmas tree: 6th day of Advent
December 7th:
It's day 7 of your Advent calendar and here's another lovely short (almost festive .. it has deer, and snow in it!) animation for you to enjoy: Oh deer!: 7th day of Advent
December 8th:
We're one week in and it's time to get baking again. This is a new twist on mincepies – this is a mince pie meets cookie combo: 8th day of Advent
December 9th:
Day 9 and we're feeling tuneful today! Your Advent treat is just about bringing a big fat smile to your face. Here goes! Oh Happy Day!: 9th day of Advent
December 10th: 
Welcome to day 10 of your Christmas Advent. Feeling Christmassy yet? This might help – it's called Christmas Star: 10th day of Advent
December 11th:
Day 11 of your alternative Advent Calendar and we're really starting to feel the festive vibe. Who doesn't love some beautiful carols around Christmas? I hope you enjoy this Christmas carol playlist as you potter through your Christmas preparations: 11th day of Advent
December 12th:
Day 12 and it's time for a bit of fun. Check out these Silent Monks singing the Hallelujah Chorus: 12th day of Advent
December 13th:
If the pre-Christmas pressure is starting to build, you might feel better after one of these! Try out this egg nog recipe: 13th day of Advent 
December 14th:
Day 14 and I've got something a bit different for you today. The ice makes me feel frosty and wintery – but it's the sounds made by skating on thin ice that are so mesmerizing: 14th day of Advent
December 15th: 
If you didn't fall in love with the Brambley Hedge stories as a child, it's not too late! Settle down to enjoy the Brambley Hedge Winter story – one for the children (including big ones): 15th day of Advent
December 16th:
Knowing just how much you enjoyed the first round of Christmas cracker jokes (!), here are 5 more!
1. Why do aliens not eat clowns? They taste funny.
2. How do you get a baby astronaut to go to sleep? Rocket.
3. Why didn't the lobster share? Because he was shellfish. Because he was shellfish.
4. How did the Vikings communicate with one another? Norse code.
5. Two snowmen are standing in a field. One says to the other 'Funny, I smell carrots too'.
December 17th:
For many of us, tomorrow marks the day the kids finish school for the holidays. It won't be long then before you'll be needing this … Best mulled wine recipe: 17th day of Advent No kids? No excuse needed!
December 18th:
Day 18 – time is flying past! Thank you again so much for your support – your donation will make a real difference to young lives by helping to fund projects that help to keep young people away from a life of crime and violence and help them to achieve their potential. This couldn't be done without donations like yours. Thank you.
Our Advent Calendar of thanks continues today with an all time classic, because it's just not Christmas without The Snowman: 18th day of Advent
December 19th:
Day 19 and it's less than a week until Christmas day … snuggle up on the sofa and enjoy this gentle wintery tale of a fox and a mouse: 19th day of Advent
December 20th:
Here We Come a-Wassailing! 20th day of Advent (and an explanation of wassailing in time for the winter solstice tomorrow, although some say it's more traditional to wassail on the Twelfth Night): Wassailing
December 21st:
Day 21 and today is the Winter solstice. Hallelujah! We're on the cusp of the road to longer, warmer days at last – the perfect celebratory drink is the White Russian. Here's how: 21st day of Advent
December 22nd:
Welcome to your 22nd Advent Treat – you may not be able to see the difference in daylight hours yet, but we know it's coming and that's enough for now. Something a little bit different today. This is less about Christmas and more about love: A charming short film that is a re-imagining of Disney's 'Paperman': 22nd day of Advent
December 23rd:  
Day 23 and you may well already have guests arriving to share Christmas with you. Have you already over-indulged in mulled wine? Here's a good alternative – wassail or mulled cider: 23rd day of Advent
December 24th: 
Happy Christmas Eve! I can't believe this journey is almost over. I really hope you've enjoyed receiving your daily messages of Advent. Today its time for laughter once more. My final selection of favourite Christmas cracker jokes:
1. What did the grape say when an elephant sat on it? Nothing, it just let out a little whine.
2. What is the difference between chopped beef and pea soup? Everyone can chop beef, but not everyone can pea soup.
3. What do you call a camel with three humps? Humphrey.
4. Why was the archaeologist upset? His career was in ruins.
5. What big grey animal sits in rivers and complains that it's ill? A hippo-chon-driac
December 25th:
Record your own Christmas greeting and message of thanks for their donations!
Merry Christmas and Best of Luck!