Emily's MayTraining Advice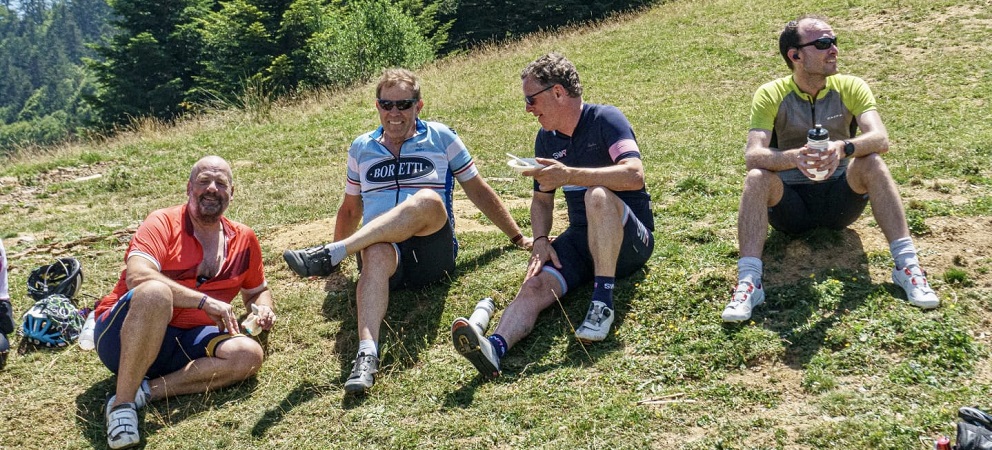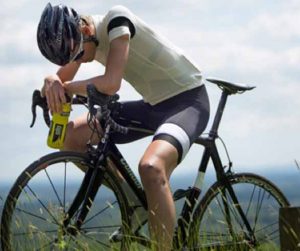 How's it going? You're entering what will potentially be the toughest part of the entire Le Loop journey – yes, that's right, even harder than the ride itself!
The next six weeks are when you'll be doing the biggest miles of your training, and the most back-to-back days, plus trying to fit in real life around the edges, and (if you're even slightly human) stressing over whether you've done enough, whether you're getting it right, and whether you'll be ready for the ride of your life in June/July.
In comparison, Le Loop itself will be a breeze. You'll accept and work with the fitness level you have (rather than trying to improve it), you won't have any conflicting demands on your time and attention (even food and bike maintenance are taken care of by someone else), and you'll be on smooth French tarmac, which we all know makes any given kilometre about 25% easier than it would have been elsewhere.
So, don't worry if it all feels a bit overwhelming right now. It will. But you're on track for a great ride this summer. The more you do this month, the better Le Loop will go in June/July.
I'll assume you're on track with your mileage for this month. (Grand Loop riders should be aiming for at least two back-to-back 200km days with at least 3,500m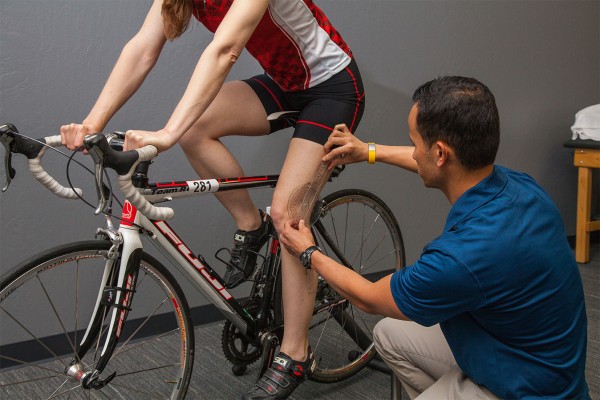 climbing; everyone else should be looking to complete at least one 200km ride, preferably followed by another of over 100km.) The most urgent thing right now is to make sure your bike is set up comfortably for you, that your saddle's at the right height and angle, that your stem, bars and shifters are in the correct position, and that everything's as it's going to be when you set off on Le Loop in about two months' time.
Does your bike need a service? Maybe a new chain, or brake/gear cables? Now's the time to book in a bike service with your local shop (or if you're using our bike transport, you can book one in with the bike hub you're using for a pre-transport service). All bike shops are super busy in the summer months, so get it booked in now.
If something's not quite right yet, go and sort it out right now. Don't even finish reading this blog post. Get on the phone to your local bike shop, seek out a bike fitter, or just go out for one of those slow, frustrating rides where you stop every ten minutes to get your allen key out and make a minute adjustment.
Every year I meet people on long races who thought it would be a good idea to try out a new saddle two weeks before the start. I will leave the results to your imagination. Making last-minute adjustments and expecting your body to cope, when it's already challenged in a multitude of ways, is a recipe for disaster.
Similarly, you should take a moment now to cast your eye over the kit you'll be bringing with you on Tour. Check out our recommended packing list in the Pre Tour Info in your Rider Account. Does anything need replacing, bearing in mind that it has to see you through another six weeks of hard training, as well as Le Loop itself? Starting a long ride with new shorts is a nice treat, but setting out with a brand new pair of shoes (or a floppy, worn-out pair, because the new ones didn't arrive in time, or you didn't want to break them in en route) can lead to all sorts of problems. Get it sorted now, while there's still time.
And now I've scared you with all those warnings, it's time for the fun stuff! Despite my gloomy warning at the start of this post, you'll probably spend at least some of this month feeling like you're at the height of your powers. You may never have been as fit as you are now, or ridden so far – don't forget to take advantage of it.
Now is the perfect opportunity to try out one or two of those challenges that you've hidden at the back of your mind for years, assuming that they were impossible. Perhaps there's a particular sportive or Audax you've secretly had your eye on, or a certain climb (I can strongly recommend almost any of the monsters recommended in this article). Perhaps you've always fancied Everesting, or just want to see if you can ride a route you'd normally only consider driving. Now's the time to be bold, and take on these challenges – you'll almost certainly surprise yourself, and this will be a valuable confidence booster for what's to come.
I've spoken in previous blog posts about valuing the experience of (minor) catastrophes, so that if anything goes wrong on tour you'll be able to reassure yourself that you've dealt with crises before, and are capable of getting through them. But being able to draw on past successes is another important part of your mental arsenal. Whichever part of Le Loop daunts you most, it'll make a huge difference to be able to face it recalling the glow of success you felt as you crossed that finish line or mountain pass you never thought you'd reach.
Take it easy ... sometimes
A training plan is a wonderful thing, but sometimes you need to break the rules. If you find that you can't remember when you last felt strong on the bike, if mood and energy levels are dipping, and if you keep failing to hit your targets, it might well mean that you need some time off.
As we all know, recovery time is just as important as cycling time, as it's when your body actually gets stronger, repairing all the damage you've wreaked on it during your training sessions, and adding a bit extra for good measure. If you're constantly tired, and riding feels harder than it should, it may well be that you've built up a backlog of fatigue, and need to rest for longer, to give your body a chance to catch up with the demands you've made of it.
Don't be afraid to give yourself a week off. And if you feel even worse during the week, this may actually be a good sign – your body is going into deep recovery. If you're the sort of person who struggles without targets to hit, try setting yourself alternative goals, like a certain number of hours spent in bed, or rides of under an hour, where you stay in the easiest possible heart rate zone.
Remember that, no matter what your coach or your spreadsheet might say, your body knows best what it needs, and persistent tiredness is its way of asking for a break. In all likelihood, you will feel significantly better when you get back on the bike.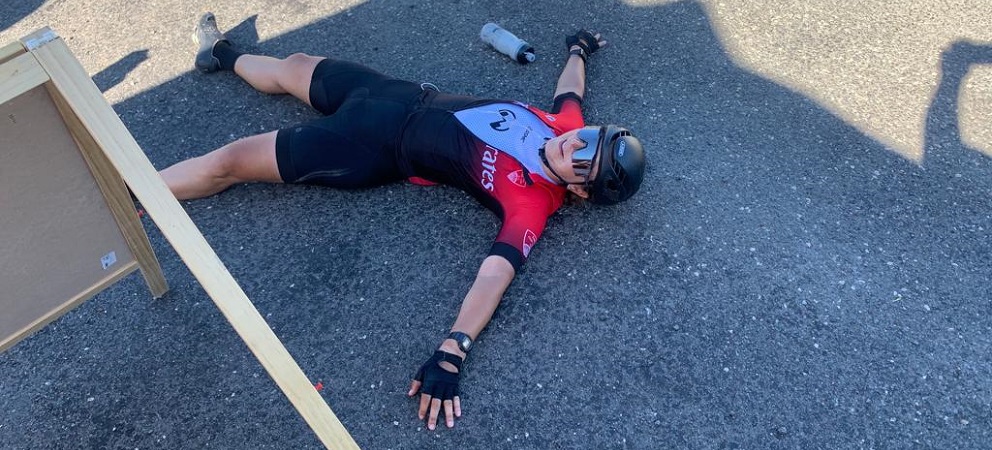 Riding multiple stages of the Tour de France is a massive undertaking – not only athletically, but also logistically and, perhaps most importantly, mentally. With an experience as all-encompassing as Le Loop, there will always be a few surprises lying in store. Riding back-to-back 200km days sounds daunting, but riders often find the real challenges are rather more subtle than that – or that aspects of Le Loop they'd been dreading turn out not to be so bad after all.
I always try to ask riders, after a few days on the road, if there's anything that's surprised them – they almost always have an answer on the tip of their tongue. If this is the first time you're riding a multi-stage event like Le Loop, here are a few of the things you might not be expecting.
Check out my blog that shares all my best insights for you.
My May reading recommendation
To give you something to read during your down time (and to inspire you on your harder rides), here's this month's book recommendation:
Queens Of Pain: Legends And Rebels Of Cycling, Isabel Best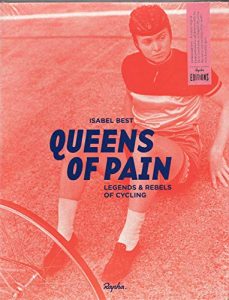 This book contains all the stories you won't hear during the Tour de France. It's generally assumed that not much has happened on the women's cycling scene over the past century, otherwise why wouldn't we know about it? Isabel Best's fantastic book puts this myth to rest – her stories of heroes like Marguerite Wilson, Alfonsina Strada and Lyli Herse are all the more fascinating for being unheard. Many of us will know of Andy Hampsten's awe-inspiring attack on the Passo di Gavia in the 1988 Giro – but did you know that Inga Thompson rode through the same storm in the Tour de la Drôme, crossing two mountain passes, and winning a pepper grinder(!) for her efforts? Or that Eileen Sheridan, in the mould of the more famous Beryl Burton, broke men's records as well as women's? If there's any chance you've been getting jaded with cycling, thinking of nothing but the Tour de France for the last few months, this book will rejuvenate and re-motivate you.
Ride Safely!
Emily