Introducing our 2023 Charity Visitors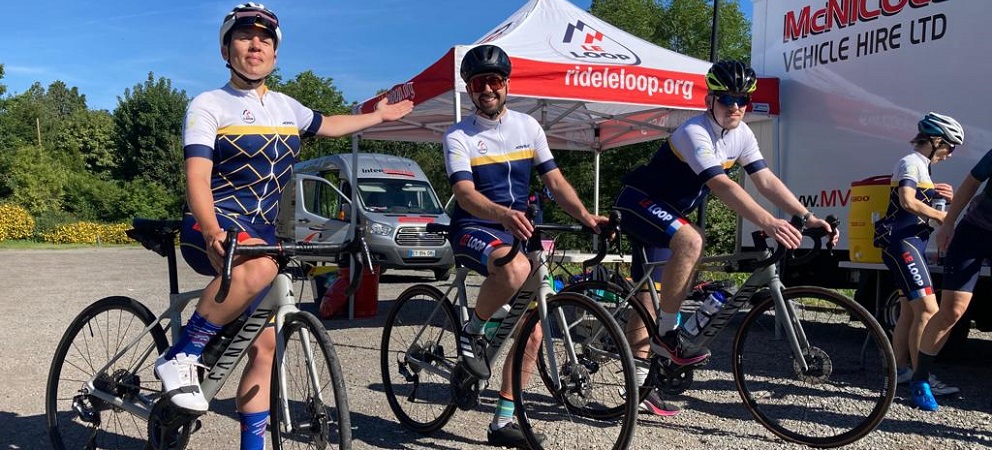 Why we have charity visitors
The William Wates Memorial Trust supports many charities which engage with young people through sport and so in 2014, with the financial support of an alumnus, we started an initiative to invite 2 young people each year (from the charities supported by WWMT) to join us on tour for a stage.
They sometimes choose to cycle (sometimes a few kilometres, sometimes more) and sometimes choose to spend their time with our staff team. Accompanied by one of their key workers they'll both talk after dinner about their experiences, their charity and just how the WWMT grant has helped them.
We're really excited about our visitors this year. We know our riders will give them a warm welcome on tour and all the encouragement they need. We also know that every rider will be humbled by their stories and their tenacity. Read on to find out more …
The first charity visitor (coming to join us for stage 4) is James from the STAR scheme; a rugby charity near Bristol. James has had to get a passport for this trip and is very excited about his trip to France.
He had a really tough start but, with the help of the STAR scheme, has turned his life around and has just won a 6th form scholarship.
Since joining the STAR scheme, James has become so good at rugby that he now plays for the Bristol Bears academy and was chosen by the STAR staff for this Le Loop trip for many reasons, not least because he hopes to cycle quite a long way!
Listening to Christian (the STAR scheme manager) talk about him was both sobering and inspirational and we genuinely can't wait to see what he thinks of his time on Tour with us.
The second charity visitor is Aasia who's a 17yr old muslim girl from south London who is helped by the Community Cycle Works programme.
The mentor travelling with her, Iona, runs a girls cycle club as part of the CCW charity and since the beginning Aasia has been the keenest member of the club.
Through the girls cycle club her family have come to trust her participation in sport and as a result Assia attended a week's training at the Herne Hill velodrome where she was the star pupil and won a bike … which she then used to take part in the CCW girls bike-packing trip last summer to the New Forest.
This Le Loop trip is a natural progression and Aasia also hopes to cycle quite a long way during her time in France!
We'd love you to take a few minutes to watch this link to a video the charity made on the bike packing trip – Aasia is the tall girl at the top of the hill (when you get to that bit) – she was first to the top which is surely excellent preparation for stage 14, Annemasse to Morzine!
The benefits of our Charity Visitors are twofold
A young person gets the opportunity of a lifetime, to challenge themselves and talk to the riders who are supporting them.
Our riders get to meet one of the young people their efforts are supporting and ask them, face to face, about their life and the work of their charity. They also have a unique opportunity to support them in their ride during the day, sharing the camaraderie of the peloton.
"My Le Loop trip was a huge success and I felt a boost of confidence from the trip. Everyone I met was warm, friendly and supportive. I've definitely made everlasting memories and experiences from this trip. I was proud of myself for giving road cycling a go, especially without clip on shoes and for me to ride 118km in that heat, and the hilly course. The views were stunning. Now onto my Gold DofE expedition in Brecon next week!"  
"… the talk and meeting Daley from Star Scheme…was moving, memorable and made a huge impact on me. To hear from a project that the WWMT supports put everything in perspective. It made the charity and fundraising feel personal. Well done for incorporating such an important aspect to the tour and I hope they get to know what an impact they made".