Name: Alex Gunby
Age: 50
Location: Sussex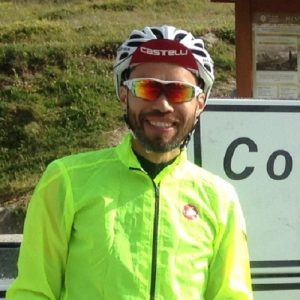 I built up from doing 40km loops round the Surrey Hills to managing a 145km Sportive in Snowdonia which was brutal but brilliant at the same time. It made me want to see if I could do more so riding 6 stages of the Tour De France was the obvious next step.
When I go out on group rides with my local club now, I'm always a little disappointed that the rides aren't longer and harder. I'm definitely planning on doing Le Loop again and at some point I'll do a Grand Loop (full TDF course). I've also got my eye on other challenges and I'm trying to work out how to fit it all in around family and work. A key enabler for this is persuading my wife to start cycling; that's a work in progress but I think some of the seeds are starting to germinate…
Having done Le Loop I'm also re-thinking what I'm doing with my life. I'm a bit of a slow burner so it may take a while for things to change; I'm sure they will though, just got to keep turning the pedals no matter how slowly.