Fri 3rd to Mon 27th September 2021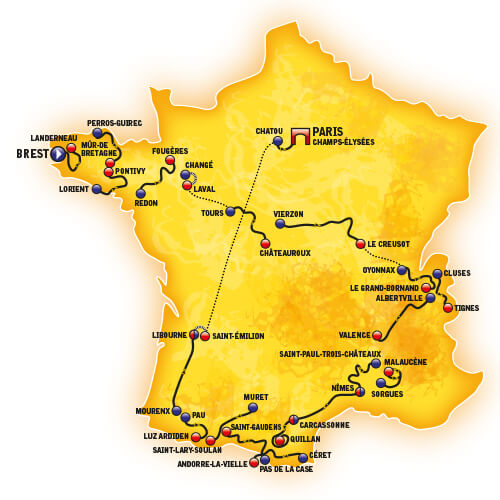 The Highlights
The very best bits:
Views from every corner for 21 stages. This is the year of spectacular citadelles and rock formations. Photo time!
Grand Depart in Brittany: Cycling history and quiet, stunning (hillier than you imagine) cycling. These stages will amaze those who don't know the region.
The Pyrenees: an incredible and unforgettable five (yes, five) stages which take us through these spectacular mountains
The Ventoux double: we weren't expecting that!
And we're also really excited about:
The Alpine stages which will bite! 4,400m of climbing in only 145km on stage 9 is going to need a rest day to recover!
Having enough time to savour Provence over 4 stages of southern French happiness
A stage 20 time trial through some of the most famous vinyards of the world. Yes please!
Full stage descriptions and profiles (where possible) below …