The team from Cowley Road Condors (Becci, Jen, Jo and Cheryl) have a combined fundraising target of £4,800. It's fair to say they were pretty daunted by this at first, but they've thrown themselves into it and here we are, just 2 months into their Le Loop adventure and they've already raised over £2,000! So we asked them how they've done it …
It really is achievable. I think we're all so surprised! To get nearly halfway there in just a few short months is amazing. The fundraising target seemed so huge (and potentially burdensome) at the start, but once you get the word out there, people are very happy to support you. I think everyone's scared of asking for money, but there is plenty around, especially if you capture people's imagination and interest.
We started planning early and tried to tie fundraising efforts in to things we were already planning to do as a club/as individuals. Small and big.
Our efforts to date: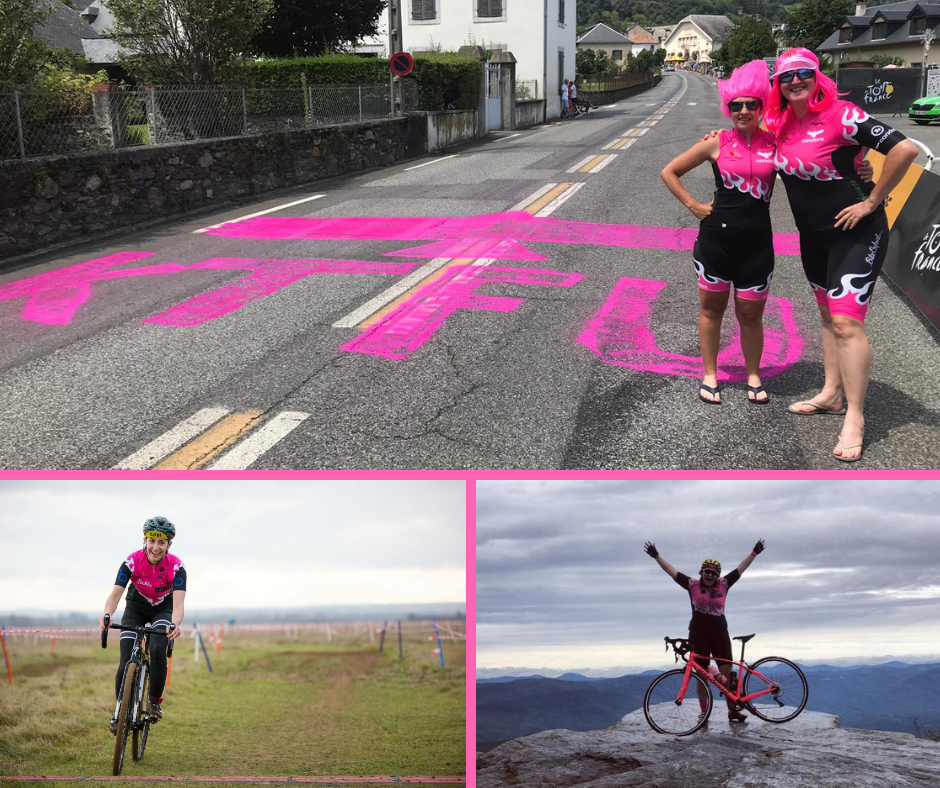 Cake sale at club annual hill climb
Sweepstake on how long it would take Jen to get up said hill (organised by Jen haha)
25% of profit from my yoga for cyclists class
Plus, Jen managed to get a £500 donation from a work colleague's business without even trying (he was a National TT champ as a kid)
Forthcoming
Raffle at club's Christmas dinner
8 hour spin at Rapha Bicester
Women's cycling evening of talks (Emily Chappell – Le Loop lead cyclist is one of the guest speakers)
Pop-up restaurant for 16 people (a friend and his wife have offered to cook if we serve)
We do have the advantage of being part of a big cycling network, but even without, I now think the fundraising targets are more than manageable and it will definitely spur us on to continue our club's fundraising efforts in the future!
We're confident they're going to hit and exceed their target comfortably, well before the end of April (when we ask all our riders to have reached 80% of their target), leaving them free to concentrate on the bigger mileage they'll want to be riding by then.
Huge congratulations to the team – a fantastic effort. And thank you for sharing your top tips with all our riders.
Chapeau!
We've got masses of resources for every one of their ideas on our fundraising pages. Access them from Your Rider Zone:
Fundraising ideas and inspiration
And if you've got questions, check out this page first, but if the answer isn't there, drop Kate a line.