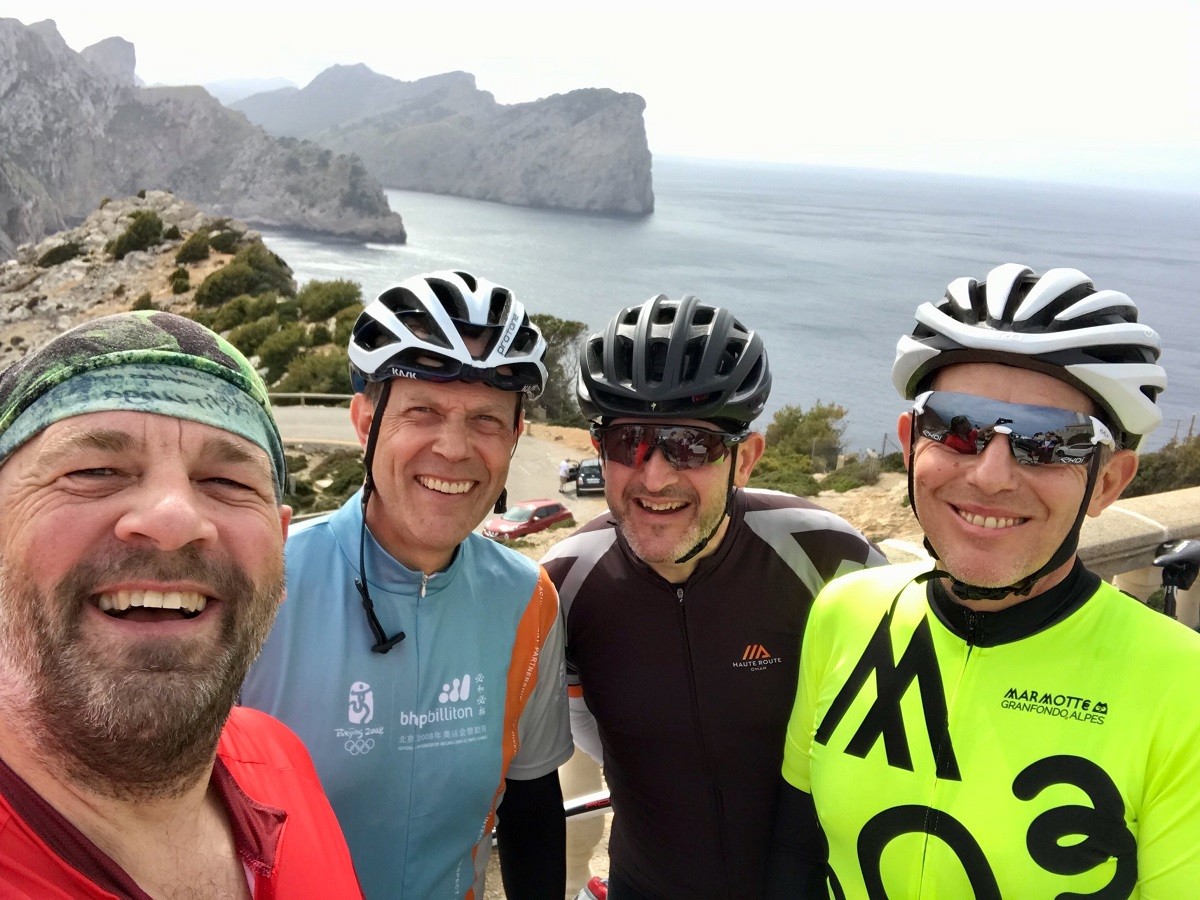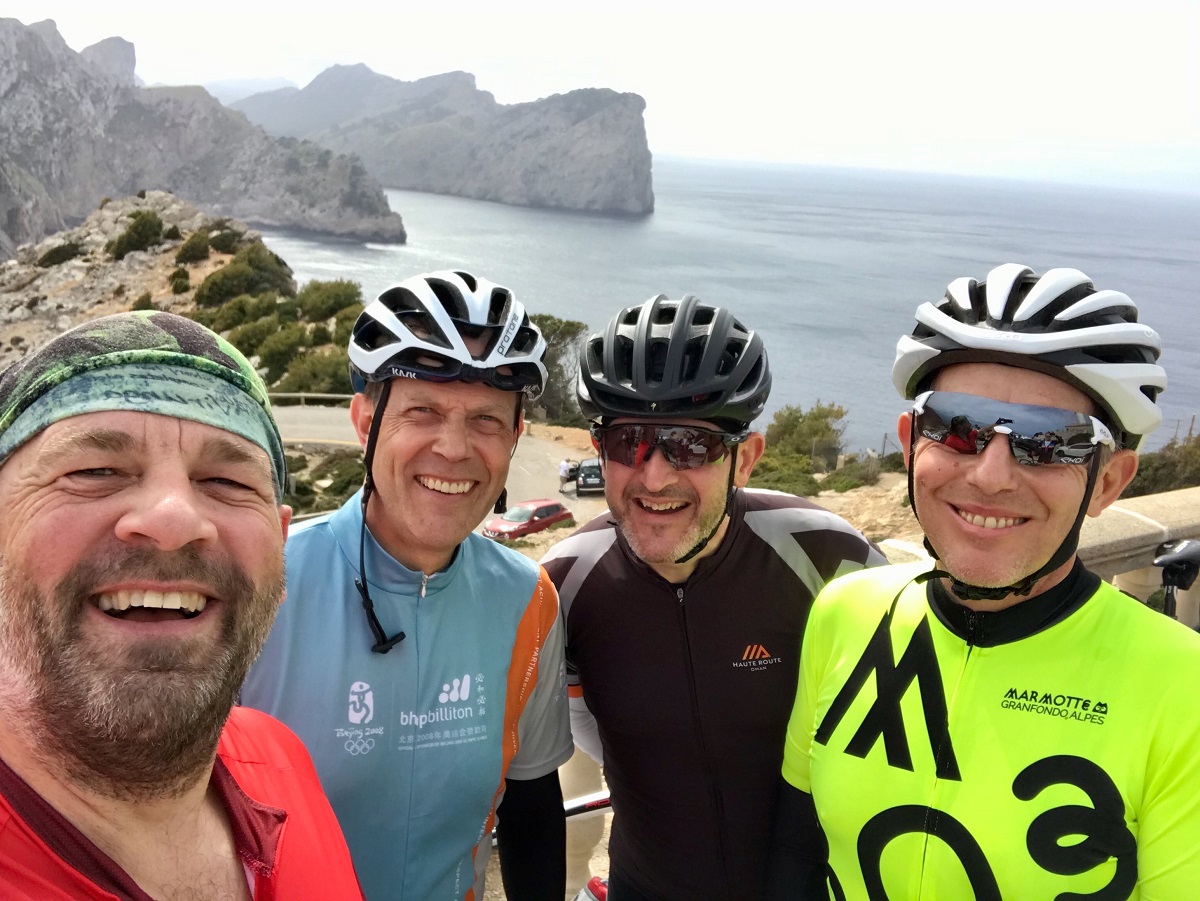 A winter training camp isn't going to suit every budget, or squeeze into everyone's holiday allowance, but each year we hear from riders who head South for some winter sun and training miles where they're guaranteed to be wearing fewer layers and suffer less rain and gloom. For many, that means Mallorca. In fact this year, over 20 riders who all met while riding Le Loop decided to have an unofficial reunion at the excellent Mallorca 312 sportive in April (perfect training for Le Loop!) and loved getting the miles in the sunshine with their mates. Our big team for 2019 from Bella Velo CC also headed out for a women-only training camp in March, hosted by Mellow Jersey, boosting their winter mileage, their confidence and certainly their vertical ascents!
So in April we decided to visit Mallorca to find out more about the cycling scene there and spread the word about Le Loop. Most of our time was spent diving into bike shops, cycling cafes and meeting several excellent British tour operators offering winter/spring training camps. There'll be more on that subject in a newsletter we'll be sending out in the early Autumn.
We asked the lovely folks at Mellow Jersey for their top tip for riding in Mallorca:
"Don't solely stick to the renowned cycling routes (i.e. Sa Calobra, Formentor etc) – these are amazing, and shouldn't be missed, BUT there are some fabulous rides to be enjoyed in the south where the roads are quieter and there's still some awesome climbs to be done! Also, try all the cake….you can't make a bad cake choice in Mallorca!" – Emma Dyson, Mellow Jersey
I can report that we did consider it a matter of duty to test the cake (top fav was the excellent almond cake from our No.1 cafe Sa Ruta Verde in Caimari) and also discovered that an empañada doesn't half go down well and can be highly recommended for a carb-kick en route … though beware the seagull attacks at Cap Formentor. In our travels around the island, there are some breathtakingly beautiful smaller roads that the bigger pelotons from the largest tour operators cannot reach. A bit of local knowledge goes a long way …
Many of these training camps also offer seminars on subjects such as nutrition, bike maintenance, stretching and more. So you stand to gain more than just miles in the legs.
So when you start to think about taking part in Le Loop and what your winter training might look like, you could consider the option of a winter/spring training camp in the sun. Wait for our autumn newsletter for top tips and more …
Kate