William Wates Memorial Trust
Our Mission
The William Wates Memorial Trust helps the most disadvantaged young people keep away
from a life of crime and violence and fulfil their potential.
This is achieved by giving grants to charities that engage young people
through the mediums of sport, arts and education.
William Wates
Will died during his gap year in Central America as a result of street crime in 1996. As a family, we wanted to do something in his name to make a difference.
Le Loop is WWMT's principal fundraiser.
Our goal is to raise over £400,000 each year.
The Trustees
We, the Trustees of the William Wates Memorial Trust are Will's family – his parents (Andrew and Sarah) and his 4 brothers (Tim, Jonny, Rick and Monty).
We are incredibly proud that the next generation are getting involved in Le Loop, with Will's nieces and nephews coming to cycle stages.
"We created the event in 2006 as a fundraiser (then called 'Tour de Force'), inviting friends and family to challenge themselves to ride stages of the Tour de France.
Taking 4 years to recover (!), we did it all again in 2010 and realised that everyone should have the chance to ride the tour. We have run the ride every year since 2012.
To date, the event has raised over £3 million for the charities we support".
– Rick Wates, Chairman of Le Loop and Trustee of WWMT
"The fact that I was able to raise much more than (my £1500 fundraising target) is a testament to the quite extraordinary reason that the WWMT exists: principally that, as a family, you chose such a way to remember Will and create a legacy that will far outlive the sad and wasteful circumstance of his passing.
It was a privilege to be able to contribute towards furthering the goals of the WWMT"

– Chris Winstanley, Le Loop rider
"The Le Loop celebrates Will's life and continues his legacy by supporting young people who don't have the advantages in life that many of us take for granted.
Will was aware of his privileged background and was keen to help others – the aims of the Trust reflect where his interests would have been if he were alive today".
– Andrew Wates, Will's Father and Chairman of WWMT
Charity Case Studies
See some examples of projects supported by WWMT
Click here for a full list of recipient charities.
Westminster House Youth Club (WHYC)
Giving kids the opportunity to follow the Duke of Edinburgh Award Scheme
Reach Out
One-to-one mentoring with positive role models, we improve academic competency, while also teaching our four character values of fairness, self-control, good judgment and staying power
The Winchester Project ('The Winch')
Supporting kids 'from cradle to career' through their Promise Academy
Charity Visitors
The William Wates Memorial Trust supports charities, many of whom engage with young people through sport.
It was a logical progression to invite up to 2 young people a year from the charities supported by WWMT
to join us on tour for a stage as Charity Visitors.
They ride either a full stage, or as much of it as they possibly can before then helping our team at a feed station.
They are accompanied by one of their key workers, and one or both of them takes the opportunity to talk to
our riders after dinner about their experiences, the work of their charity and just how the WWMT grant has helped them.
We also invite one of our riders to become a charity link rider to support our visitors both before and
during their tour to help them prepare and get the most benefit from the experience.
The benefits of this are twofold:
A young person gets the opportunity of a lifetime to come and ride a stage of the Tour de France, to challenge themselves not just on the bike, but to talk to the riders who are supporting them.
Our riders get to meet one of the young people their efforts are supporting and ask them, face to face, about their life and the work of their charity. They also have a unique opportunity to support them in their ride during the day, sharing the camaraderie of the peloton.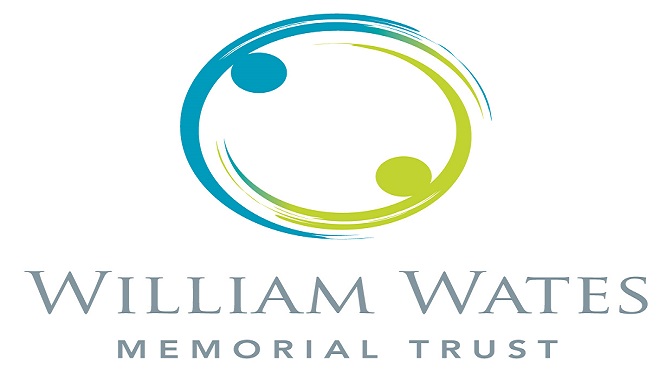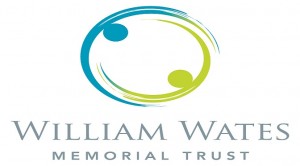 Charity Link Cyclist
"I was pleased to be involved with the Charity Visitors from Westminster House Youth Club (WHYC) and particularly to see Dequane grow in confidence even during just one training ride together. This translated into him being able to cycle a tremendous amount of the stage in appalling weather conditions. He should be proud of his achievement and I am pleased to have been able to play a part in that" – John Griffiths
Charity Visitor
"Taking part in the Le Loop has taught me to be more prepared.  I feel a bit disappointed that I didn't finish the stage completely and I now realise that I should have been more serious about training.  I think this will help me to be more prepared in other areas of my life like study and work … the charity visitor project is worthwhile and any young people you can help in this way will really benefit from the experience"  Dequane (WHYC)
Tyrese from Westminster House Youth Club
Tyrese came out, fresh from his GCSE exams to ride in the Alps, accompanied by his key worker Thandi. He conquered the bulk of the stage showing enormous determination and strength of spirit. He spoke to the group about his experience as a participant of the Duke of Edinburgh award scheme that is funded at WHYC by a WWMT grant. Thandi also talked to the riders about his work and WHYC and explained: "we never give up on any of our kids".
"The biggest challenge for me was the mountains which I was worried about.  I have never seen anything like them before, except in a film.  I was also worried about giving a speech to everybody, but when I got there everyone was so friendly that I felt fine about it. When everybody clapped at the end of the speech I felt very relieved and that I had done an ok job…
The best bit was the enthusiasm of the other riders, especially Phil (lead cyclist).  Everybody had their own goals, but they were still keen to help me.  I would like to do the whole Le Loop one day…
I am just applying for Summer jobs and I think this is a great thing to put on my CV.  Not many people get to say they have been out to cycle part of the Tour de France and I am sure I will be asked about it in interviews".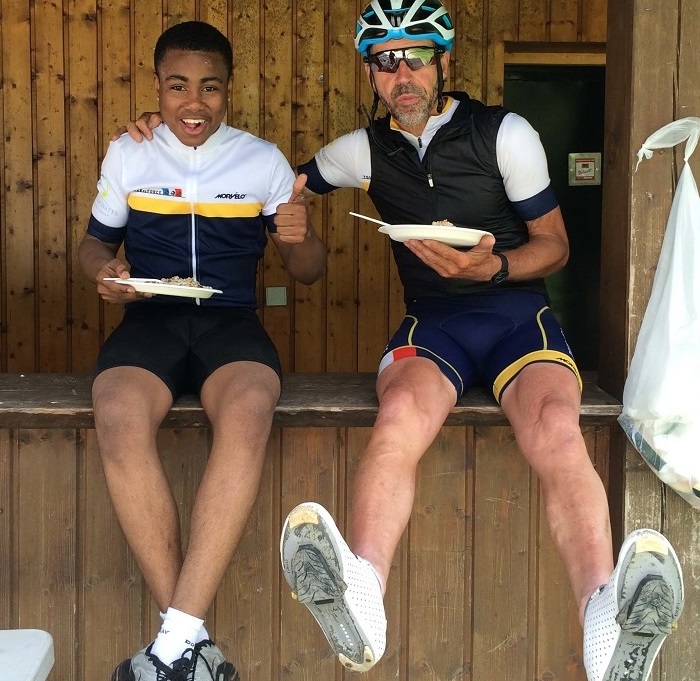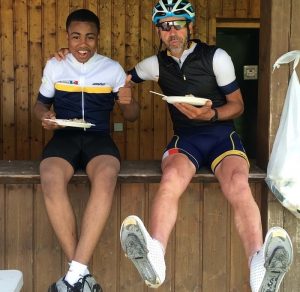 Jonny from Access to Sport
Jonny is involved in a BMX project that is part of the Access to Sport program. He came out with his Dad and was particularly keen to spend time with our mechanics and support crew.
"The best bit was riding in the vans and setting up the rest stops. It was great spending time with the helpers. I also really enjoyed seeing the mechanic and all the different things that he needed to do each day …
I really enjoyed it. Everyone was really friendly and it was a lot more exciting than I thought it would be."