We know that riding Le Loop can be a life-changing experience for our riders. They challenge themselves and often discover they're capable of far more than they ever thought was possible. So it was a logical progression to invite up to 2 young people a year from the charities supported by WWMT to join us on tour for a stage as Charity Visitors  and benefit from this unique experience.
2018 was no exception and we were lucky enough to be joined by William from Regenerate and Sky from London BMX (Access Sport) – each riding a stage of the Tour. William took on the first stage into the Alps – stage 10. It was hot and it was hard, but he dug deep and did a fantastic job. Sky joined us for stage 17 in the Pyrenees – a short but hellishly hilly stage that she smiled her way through from start to finish! The fact that both riders took on such mountainous stages is a real testament to their determination and commitment.
Loopers Ross Middleton and Rob Bedford each took on the role of charity link rider to support William and Sky both before and during their tour to help them prepare and get the most benefit from the experience.  Massive thanks to them for doing such a fantastic job this year – their personal support made all the difference to our young visitors turning a potentially intimidating experience into one where they felt warmly welcomed and supported by the whole group of riders.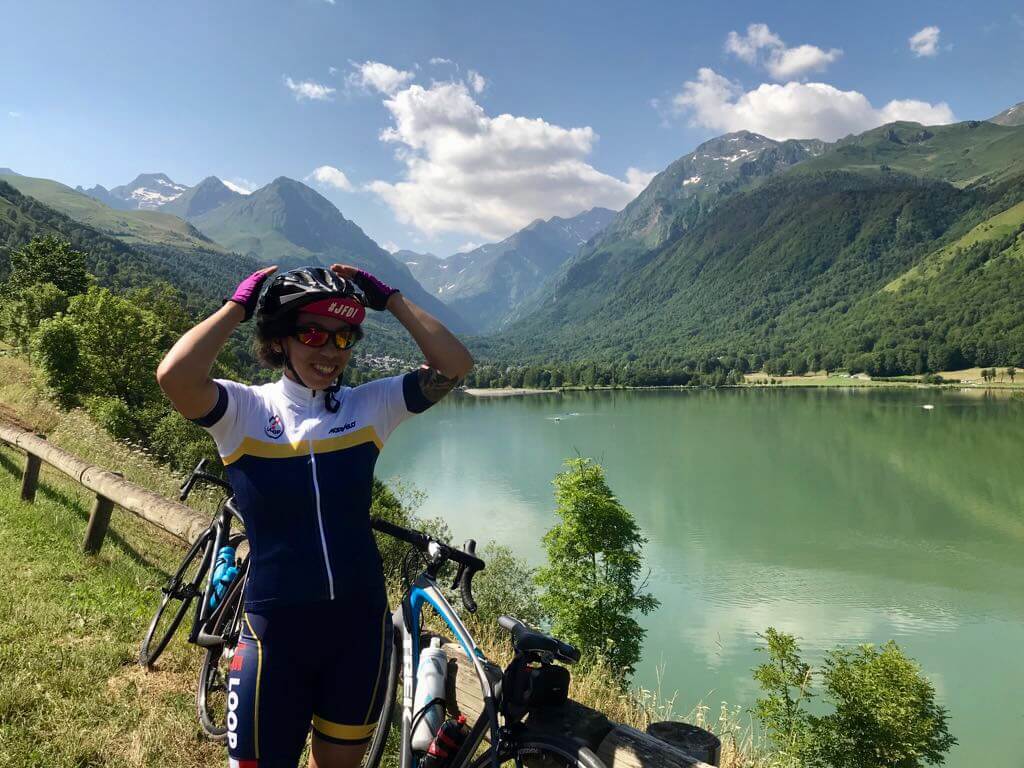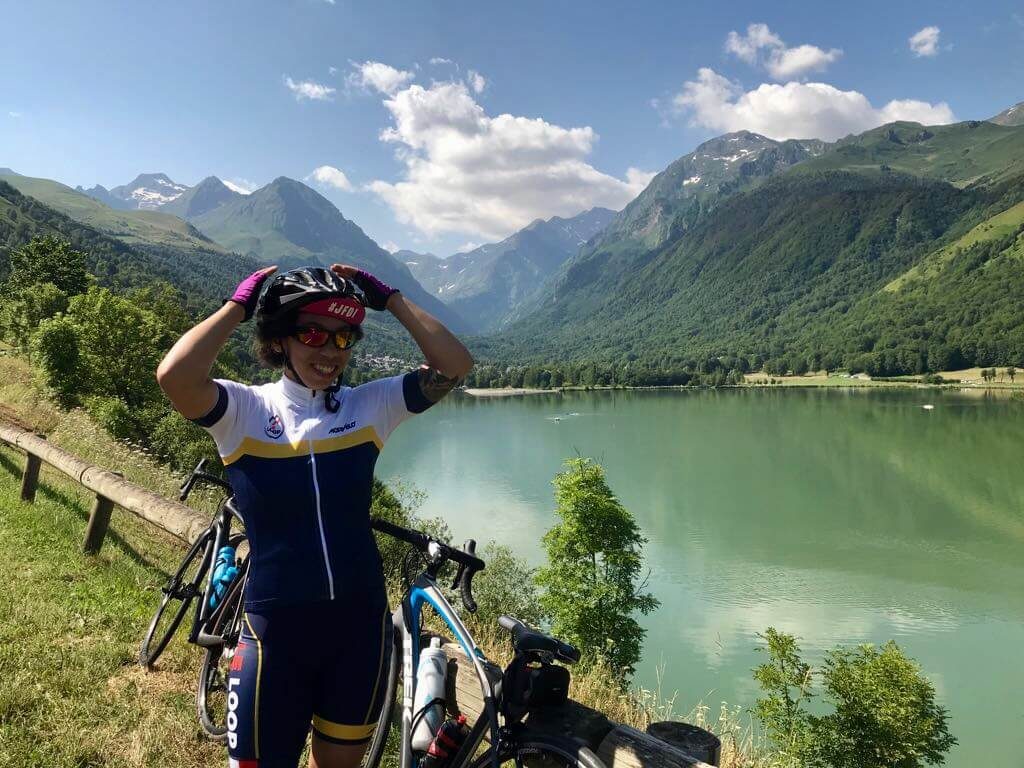 Here's what Sky had to say of her Tour:
"I had an amazing time … I was feeing pretty nervous as I didn't really know much of the staff but they were really friendly and welcoming and once the riders started arriving at the feed stop many instroduced themselves to me so I felt I was in safe hands. I have to say this trip has been my favourite and best one yet – so, thank you for the opportunity".
William summed up perfectly just what we always hope our charity visitors will discover from riding Le Loop – that it will be an experience that they can learn from, feel proud of and use in a positive way as they navigate their way through life:
"Riding with Le Loop has helped broaden my horizons, to take on and challenge things with a positive mind-set".
Our sincere thanks also to Jordan and Sarah – the key workers from the 2 charities who accompanied William and Sky on tour and supported them in their training. Without them it wouldn't be possible to run our charity visitor programe.
But most importantly – a massive 'Chapeau' to both Sky and William for doing us and themselves proud. Congratulations!
Vive Le Tour!
We love this video the guys at Regenerate took of William during a recent visit to the charity by WWMT Trustee Jonny Wates:
Here is William who got to ride a bike over the alps with @RideLeLoop for the William Wates memorial trust pic.twitter.com/1xrIXtmkQh

— regenerate uk (@regenerateuk) August 2, 2018