We're all excited about the 2019 Tour route and what it has in store. The rumours are that we'll head from the Grand Depart in Belgium down through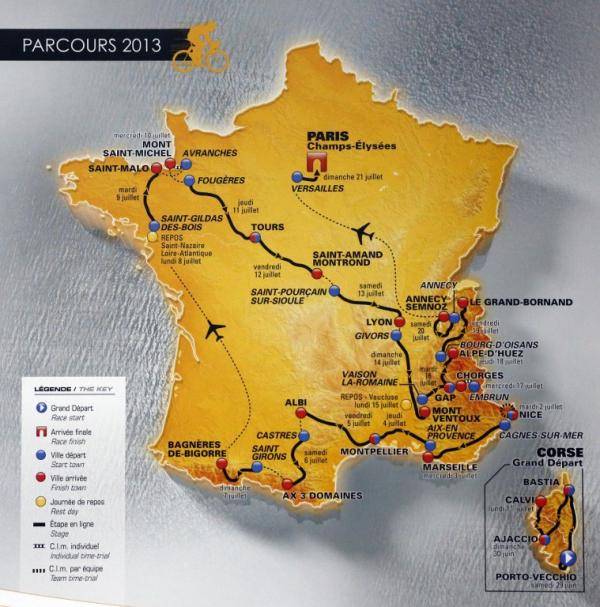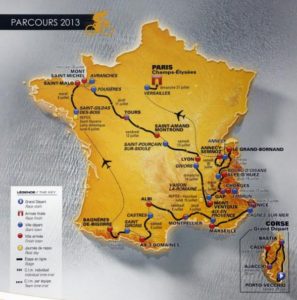 the Champagne region and on to the mountains.
By rights in 2019 it should be the Pyrenees before the Alps (alternating each year which comes first) but it would take a creative route to go all the way west and then return to the east.
Looking at the 2013 Tour route, you can see how this worked when the Grand Depart was in Corsica (early Pyrenean stages, a big rest-day transfer and a longer-than-usual set of 'between mountain' stages before the Alps – all combining to make a genuinely exciting and very enjoyable Tour), so it's definitely possible. But equally there have been a few years recently when protocol was broken and the same mountains took the glory stages two years in a row.
Either way, we can expect the trend for one or two short mountain stages to continue which is great news for us. Under 100km of pure climbing and descent: short enough to be manageable, tough enough to feel epic, amazing to watch on telly one week later!
Click here for more info about the 2019 AND 2020 routes.
More rumours coming next week. Join us on Facebook, Instagram, Twitter or LinkedIn to be the first to know!
Don't just watch it. Ride it!