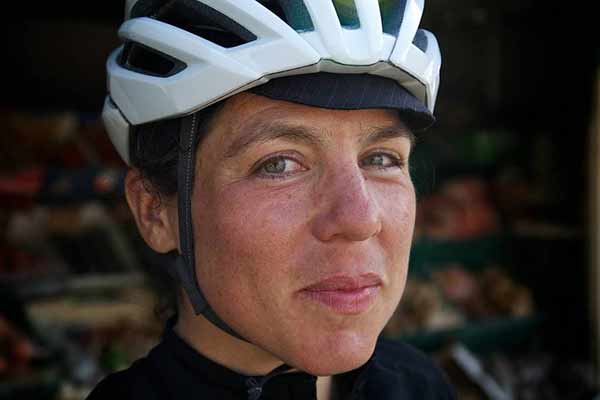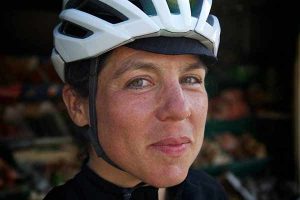 We all know what it's like when a ride doesn't go to plan. It's slightly less common for a whole season to come crashing to a halt, as 2020 seems to be doing. But in essence, the way we deal with it will be the same. We'll spend a short time crying and kicking the bike, we'll comfort ourselves with jelly babies – and then we'll set about patching things up and making our way to our destination however we can. Perhaps more slowly, or by a different route. Perhaps holding our bike together with zip ties and gaffer tape. Perhaps we'll end up bailing out, calling for a lift, and accepting that today wasn't our day, but tomorrow might be.
We don't know yet whether Le Loop 2020 will go ahead. But even if it does, this year is going to look very different for everyone, and I know a lot of us will have far more pressing concerns than following a training plan, and much bigger things to worry about than the gradient of the Col de la Loze.
That said, riding our bikes is one of the best tonics we have for the inevitable stress, boredom, anxiety and lethargy that lie ahead, and we are fortunate in that (for now, in most regions) we still have a means of getting outside, expanding our horizons, and circulating some much-needed endorphins. If other countries go the way of Spain, and restrict cycling outdoors, many of us are already well-versed in indoor cycling, and have all the equipment we need to keep ourselves moving, even when confined to quarters.
I'll be using cycling as I always have: as an escape route, as an energy outlet, as a mood booster, and as valuable space to think, reflect and calm my mind. And now, in this time of enforced solitude, I will be calling more than ever on my invisible peloton – that crowd of friends, heroes and loved ones that I imagine riding alongside me in my most difficult hours on the bike. If you don't have an invisible peloton of your own, now might be the time to put one together. I'll be in yours if you'll be in mine.
It is vital to our wellbeing at the moment, both individually and collectively, that we keep our human connections, and find different ways of bonding with each other now that we can't sit in a paceline or share a post-ride coffee.
If you haven't already joined the Le Loop Strava group, now would be a great time to do so. Sharing your ongoing targets and achievements with other people on the same journey is a very effective way of keeping yourself on track and maintaining that crucial mixture of aspiration, competition and support.
Social media will be a godsend over the next few months, but we're all going to need a lot more human contact than likes, kudos, emojis and one-line comments. In the absence of long chats on long rides, we'll need to phone and skype our riding buddies, to check in on how they're doing, ask if there's anything they need to get off their chest, and have those meandering conversations we'd normally conduct side-by-side at 30kph. If talking face-to-face feels a bit full-on (after all, most of us are more familiar with fellow riders' calves than their faces), you could schedule a joint bike-fettling session, and chat while you potter.
Remember why we're doing this. The ultimate purpose of Le Loop is to make life better for disadvantaged young people, who haven't had the opportunities that many of us enjoy. No one is going to have an easy ride over the next few months, but those of us who are already socially or economically vulnerable will be hit the hardest. We don't yet know what the future is going to look like, but it seems likely that the fundraising and dedication that Le Loop riders have shown over the last decade will be even more desperately needed. As long as we are able to help, let's keep it up.
We all very much hope that the situation will improve, and that we'll get to ride together on sunny French roads sooner rather than later. For now, let's keep pedalling while we can, stay in touch, and take care of each other.
Emily