Stand out fundraisers - how they do it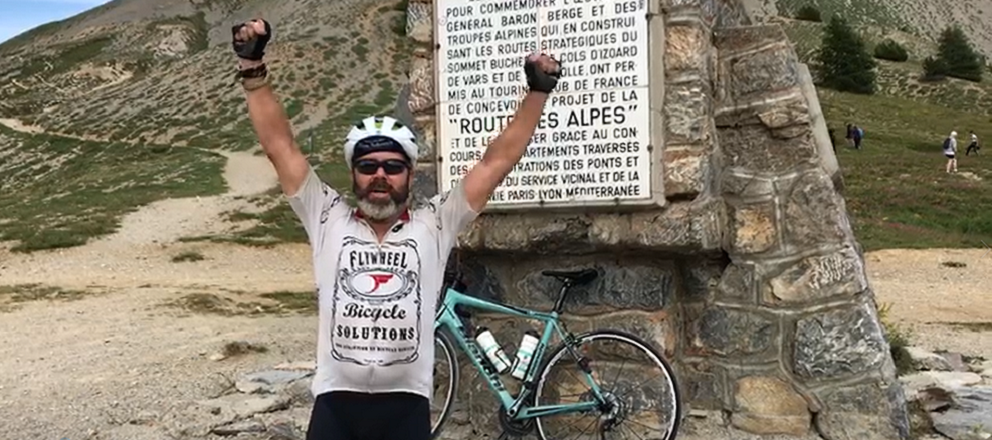 Just as big a commitment as the cycling , fundraising for the WWMT as part of Le Loop is a challenge, but an incredibly rewarding one. Each year we're bowled over by their efforts. So how do they do it?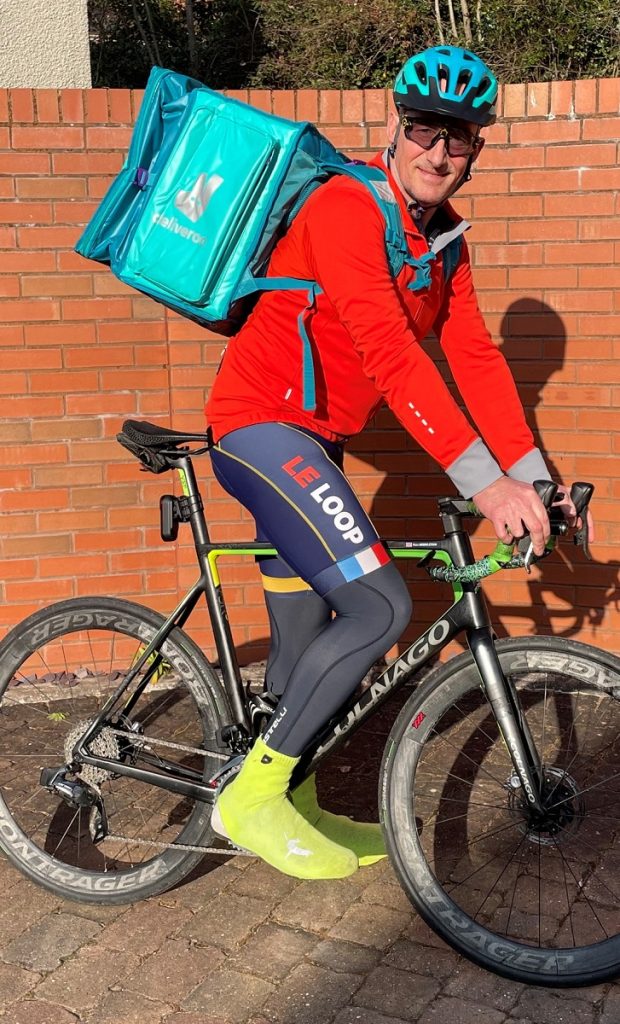 Russ Middleton rode the full Grand Loop back in 2018 and is returning in 2023 to ride all 21 stages again, with a minimum fundraising target of £3,000. Having now retired from the police force, he was looking for a new way to fundraise that didn't just involve asking friends and family for money. Realising he could combine training with fundraising, he decided to register as a Deliveroo rider!
"I learned a lot from fundraising in 2018. This time I've done all the usual things like posts on facebook and asking friends and family for donations and I also did a big New Years Eve dinner party selling tickets to friends to join us. That all raised about half my target and was a lot of fun, but I still had another £1500 to go to reach my target of £3000. I wanted to do something a bit different and it just came to me that I could do some delivery work on my bike and get some training in at the same time!".
Russ fits in a shift whenever it suits him and gets all his wages paid into a bank account he's set up specially, and will be donating all the proceeds to WWMT. He also makes a point of telling everyone he delivers to that he's raising funds for WWMT, which often results in an extra donation.
"Each delivery is usually around a 4 or 5 mile return trip, so I can use it as a bit of interval training". He's also usually carrying a heavy backpack, including one memorable delivery of 18 cans of lager, 7 miles uphill out of Newton Abbot. "It must have weighed 7 or 8 kilos, plus the backpack AND my big heavy bike lock, so it was a bit of weight training as well!".
Bravo Russ! With all that training in your legs you'll be flying up those mountain passes this summer, but you'll also have a great sense of satisfaction at having raised so much money for WWMT too. Bon Courage!
Everesting the Aussie way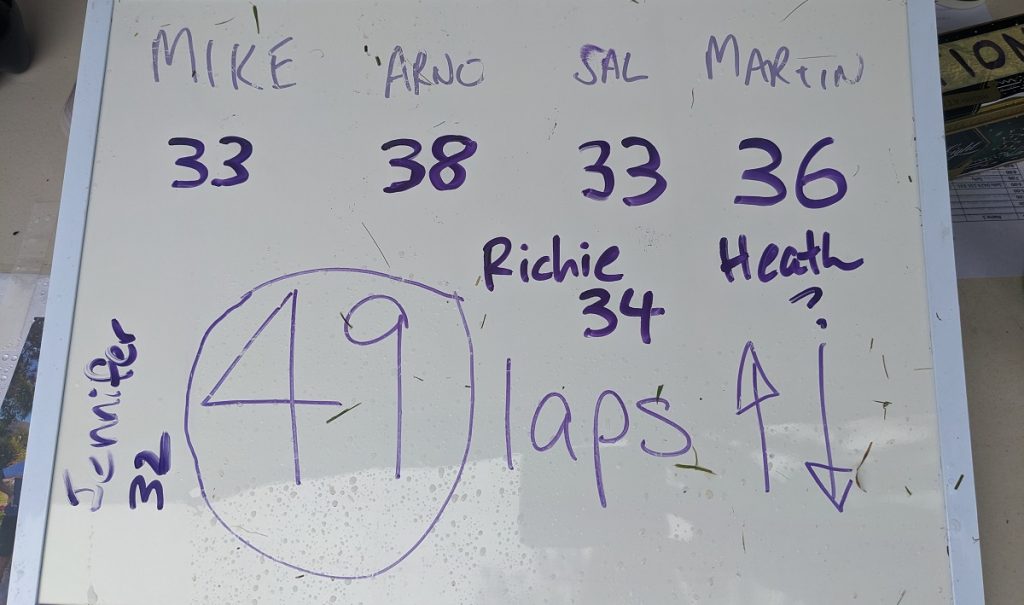 Many of our Loopers are based outside the UK. Given that the WWMT is a UK-based charity, this adds another level of complication to the fundraising. This year we have a gang of 4 mates from Sydney Australia riding with us. Back in the early Spring (their early winter) they set themselves an Everesting challenge, roping in friends and family to help with support and fundraising. Not only was it fantastic training and a great team-building exercise, it's also raised a tonne of money towards their targets!
We've had sponsored supermarket spins, dinner parties, golf days, family fun days, hockey days, ebay sales, car boot sales, birthday parties and all the usual die-hard methods of asking friends and family for donations, as well as securing match funding from employers and donations from colleagues. The competitive nature of some of our riders is born out on the fundraising leadership board with riders fighting it out to raise the most funds. A huge percentage of riders raise well over their substantial targets. BRILLIANT!
For most Loopers, it's a combination of things that ultimately pulls the funds in. Once on tour, there's an opportunity for every Looper to meet either a Trustee from WWMT, or a young beneficiary from one of the charities we support, who come along to ride a stage with us on tour and tell their story. There's a shared sense of purpose and achievement that every Looper is rightly very proud to be a part of.
2023 is shaping up to be an ENORMOUS fundraising year. We're over the moon! We'll be posting fundraising updates once on tour … watch this space!
VIVE LE TOUR!
Find out more about the charity and why these cyclists are motivated to go to such lengths to fundraise.
Next year… Don't just watch it, Ride it!