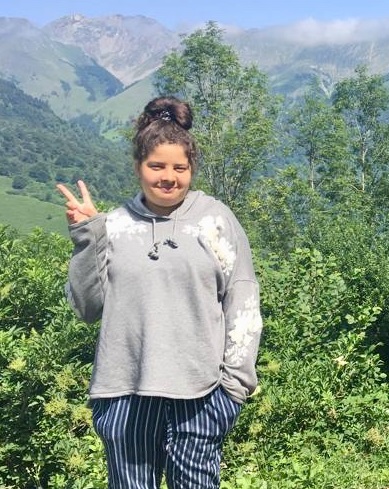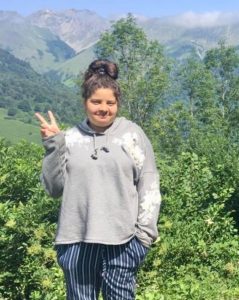 Knowing that Le Loop can be a life-changing experience for our riders, it was a logical progression to invite up to 2 young people a year from the charities supported by WWMT to join us on tour for a stage as Charity Visitors  and benefit from this unique experience. They get the chance to challenge themselves and often discover they're capable of far more than they ever thought was possible.
This year we were joined by Caitlyn from Regenerate 's Feel Good Bakery project, and Ryan from Youth Adventure Trust. This gave them both the chance to travel abroad for the first time in their lives, meet and support our riders (the fundraisers who support their charities through WWMT) and share their stories with them.
Caitlyn
"The best bit was being able to share my story with 102 cyclists – something I have never been able to do, or had the confidence to do before … It has broadened by horizons and allowed me to experience something I never would have been able to before. It has shown me that I can overcome my fears and achieve anything when I put my mind to it."
Ryan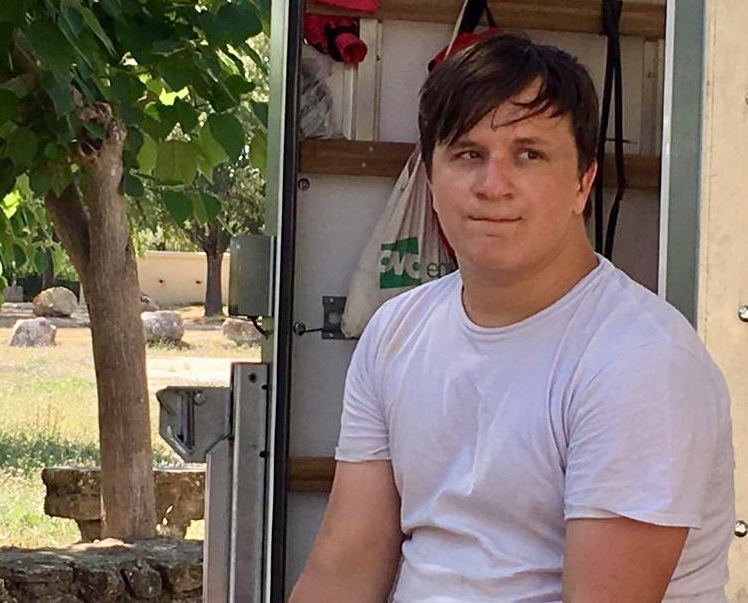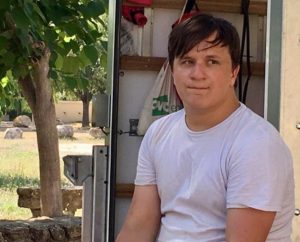 "I thought the biggest challenge (of joining Le Loop) was going to be the flight – I had never flown before and was a little scared. But the toughest bit had to be the heat.
… The best part about Le Loop was getting go out to France and meeting the people who help raise money for people like YAT. It was amazing to get out and see the riders and get some amazing photos.
YAT has changed my life is so many different ways. I went from a shy immature kid to a brave loving and kind young man. They helped me so much and they wouldn't of been able to without donors like Le loop... Youth Adventure Trust helps so many kids to get them out of situations that they are struggling in, giving them a chance to change and a chance to grow. With people like the William Wates Memorial Trust donating … YAT can keep changing kids lives for the better."
But it's not just the youngsters who benefit – they made a big impact on our riders too:
"The opportunity to meet some of the (Wates) family, the staff who help the charities and most importantly, some of the young people who have benefited from it was inspiring. Who can't be inspired by the people we met, so positive and confident!"
"The charity element is extremely important. It is a key reason for me doing a second Loop. I was so inspired by the people who joined us from various charities."
"Getting to understand more about the charities while riding in France is very inspiring, and humbling. Gave a focus to the whole effort, beyond the physical."
We will continue to invite youngsters to join the Tour from the charities we support through WWMT and are already in the process of finding the best fit for our 2020 visitors. All costs incurred by our Charity Visitors on Tour project are covered by one generous member of our Alumni. He is one awesome bloke.
Vive Le Tour!