Every year we organise a series of visits to some of the charities that receive WWMT grants. We can't express strongly enough just how inspiring and motivating these visits are. Every single rider who comes tells us that they're really glad they did, that they learned A LOT about the problems these youngsters face and that it has made a significant difference to their fundraising efforts.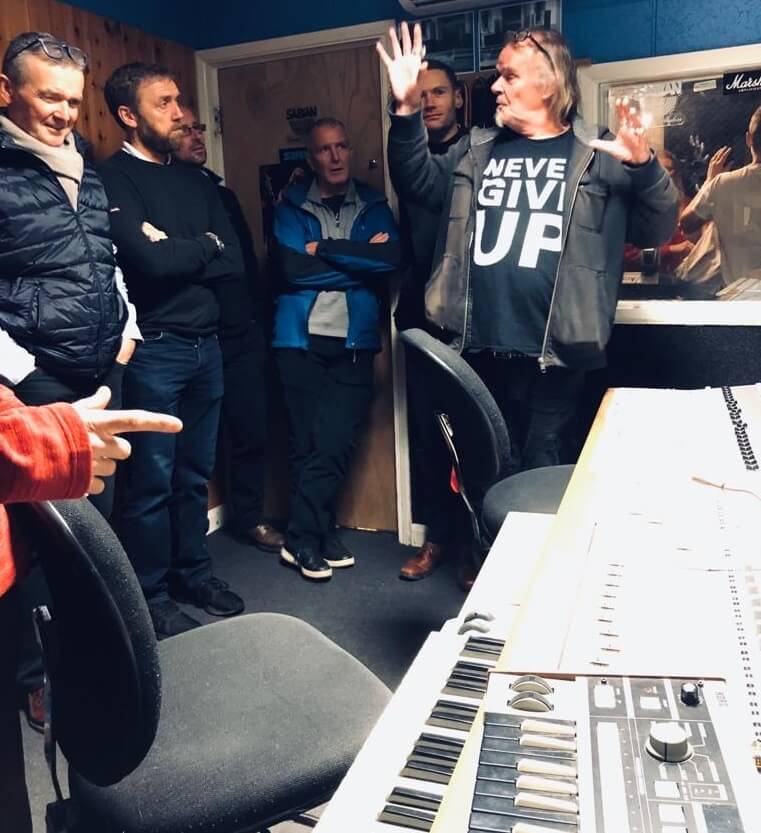 Last night we had our first charity visit to Livewire in Saltash, near Plymouth. They use music alongside traditional youthwork to engage with young people and "help steer them through the trials and tribulations of growing up" and are getting fantastic results.
Read on to hear more – particularly the riders' feedback. And make sure that if you possibly can, you join one of our future charity visits (all listed in our Facebook Events, Dates for your Diary in My Rider Zone and on our Strava Club page. And remember – if you can't make it to any of those, we'll always organise a visit just for you. Just drop Kate a line to get the ball rolling.
So – let's find out more about the brilliant Livewire!
Who went: Sarah (Tour Manager) and Gareth (event staff) were accompanied by nine cyclists from Devon and Cornwall, half of them alumni (2012, 2013, 2015, 2017, 2019) and half of them are cycling in 2020 (Grand Loop, Alps, Pyrenees). So this was a chance to show how the money our alumni raised has been spent, as well as inspiring those just starting on their fundraising challenge.
What's the charity: Livewire is in part a big, thriving, very inclusive youth club and in part a very high tech music studio offering music lessons, studio hire and music editing skills. The William Wates Memorial Trust has funded a mental health initiative which runs alongside the youth club and provides counselling and therapy by highly trained youth workers. The philosophy is access for all and they strive to remove barriers (financial, social, emotional, practical) for young people being able to participate and feel welcome.
What did we learn: One of the most memorable stats from the evening is that the local council waiting list for youth mental health support is between 12 and 18 months. If a young person at Livewire self-refers, they are seen by a trained professional within 48hrs with the promise of continued support. We also heard about young people whose lives have been transformed including one young person who would shake with anxiety at the thought of entering the building and is now working full time in the music industry. We learned by seeing it in full swing that a youth club can be a hugely positive part of a community, working with schools and local services to change lives – and we learned that Andy and all the other youth workers (at Livewire and at every charity supported by WWMT) are the heroes in these stories.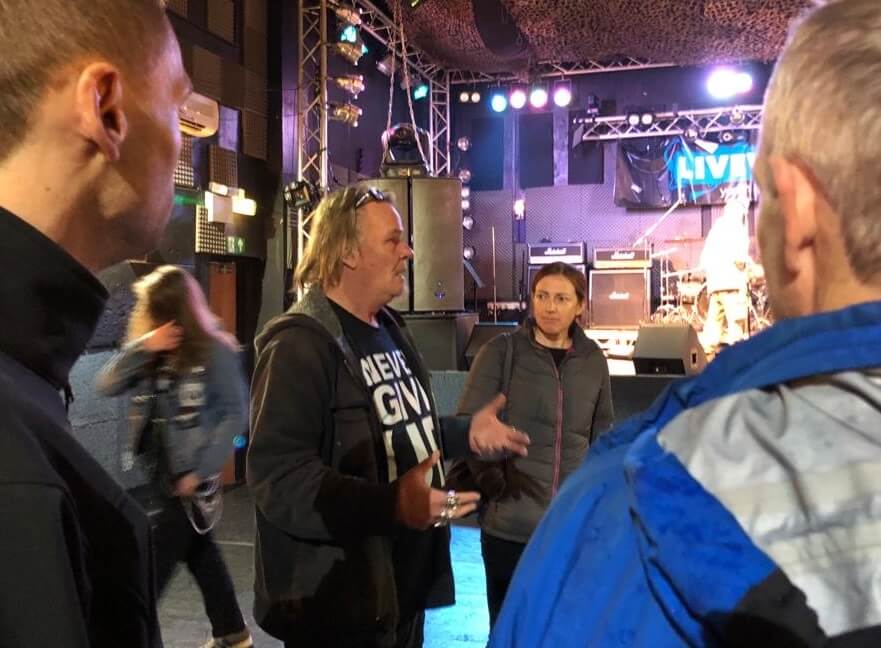 What we thought:
Mike: "What a completely brilliant place. Thanks for organising."
Simon: "I'm delighted that WWMT are funding Livewire and fab to get some insight  into the amazing work they do."
Adrian: "Visiting a charity made such a difference to my understanding of how our fundraising is spent. And although I knew there was a need, it's somehow very different seeing it first hand. Thanks very much for organising the visit – I'm extremely glad I went."
Chris: "Wow, It's not often you get to meet and listen to such an inspirational character!  Andy Rance, who has been keeping 'Livewire' afloat in Devon just sucks you in.  Last night's tour and explanation of the work this charity does in helping to support youngsters with mental health issues brought home everything the WWMT is about, charity fund raising for the Le Loop just became very real, and probably a lot easier to understand and achieve!"
Sarah: "Every time I visit a charity, I come away inspired and I don't say that lightly. The impact of a relatively small grant can be huge and the charities are immensely grateful for this support which is often a lifeline to continue with special projects or initiatives. If you are fundraising for 2020, I'd hugely recommend joining one of our charity visits (see links above) or at the very least, watch the videos we've recently posted in the Case Studies on our charity pages."